Rate Now
Share Your Experience
Have you seen Dr. Steven Dayan?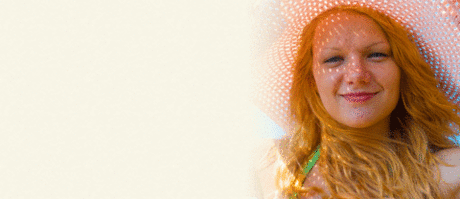 Skin Cancer
Get the facts about skin cancer, including the different types and symptoms.
Quality Rating
Highly Satisfied
58 Ratings with 36 Comments
5.0 Rating
September 26th, 2016
Botox injections for my face and Restylane for my lips
I have been coming to Dr. Dayan's office for about 15 years. During this period of time I usually have Botox injections for my face and Restylane for my lips. Michelle, one of the assistants in Dr. Dayan's office is wonderful. She very caring and professional and always knows how to make me look and feel better about myself. I have always recommended Dr. Dayan and will continue as time goes on.
1.0 Rating
July 24th, 2016
Butcher Nose job
Hump removal and a thinner nose tip- that's all I've asked for , after talking about my concerns dr Dayan called me into his office with the excuse that he wanted to follow up on the procedure only to threaten me with a lawsuit for talking about the unsuccessful surgery . Was I mad because he wanted to talk about it ? No ! Was I mad because he didn't tell me the real reason why he wanted me to take a day off work to see him? Yes ! Although he didint make my nose look perfect , I don't mind be way it looks is just that I can't breath through my left nostril , and 8+ years later , I'm still struggling. I'm hoping to find a doctor who can fix my breathing problem , cause how am I supposed to workout when I can barely breath ? ( can't do any squats or deadlifts ) basically , I cannot do any heavy workout because I ran out of breath and get dizzy .
5.0 Rating
June 13th, 2016
Rhinoplasty
I had a rhinoplasty done by him and its amazing. I am only a little over a week post-op, and i am already LOVING the way it looks. He did exactly what I asked for and more. I truly did not think it would look this good. I was torn between two doctors, but I am so thankful I chose him. Results are so natural and no one could tell I got it done which was what I wanted. Amazing doctor with amazing skill.
5.0 Rating
December 14th, 2015
Five stars for Michelle's services
5.0 Rating
September 23rd, 2015
Love my nose
I saw Dr. Dayan for a rhinoplasty about a month and a half ago. I was searching for a doctor online, and he was one of the top surgeons in Chicago. I went with him because of his credentials. Describing Dr. Dayan, I would say he is very interested and very determined to get what the patient wants. I had a very good experience with him in getting what I wanted for the rhinoplasty. I am very happy with my results, so far. I would recommend Dr. Dayan; and I would come back if I ever need anything done again.
1.0 Rating
September 10th, 2015
1.0 Rating
August 17th, 2015
My nose job collapsed. Half of my nose and the cheek bones on that side have lowered and dropped. I cannot breath, and I look like a monster.
5.0 Rating
June 30th, 2015
Dr. Dayan is awesome!
My overall experience was wonderful. I went in with an overwhelming fear from what I was told years prior about rhinoplasty. But Dr. Dayan put my fears at ease. To say that Dr. Dayan is the best at what he does is an understatement. My pain was minimal and my downtime was about a week – exactly what Dr. Dayan promised. Although I had more extensive damage than I originally thought, he treated my case with the same respect and care. I will be telling everyone about Dr. Dayan. His care is amazing and attentive. My confidence level has increased tenfold!
5.0 Rating
May 27th, 2015
Fillers in Chicago
5.0 Rating
February 13th, 2015
Wonderful doc.
I originally found Dr. Dayan through a magazine. He is so efficient and professional, yet warm, friendly and personable. He really lets you talk and he lets you explain what you want and are hoping to achieve. He is incredible and I would recommend him to anyone. I had the filler Restylane put in my cheeks just the other day. Dr. Dayan's staff is just like he is. Wonderful people work here and you feel like you're with family when you enter the office. There are no doctor offices that I've ever been to for anything that have been as wonderful as this. Everyone is so professional but yet so friendly.
1.0 Rating
December 9th, 2014
Fat Transfer
Saw Dr. Dayan for gauntness in my face and had a fat transfer done. To be frank, I see no difference in the before & after pics except my top lip is a little fuller. After telling me that he could correct my concerns with the fat transfer, he now offers additional procedures (for a price, of course). Feel like I wasted my money. Bedside manner & staff are great - just no results.
5.0 Rating
July 3rd, 2014
Long time patient
I've been going to Dr. Dayan's office for several years now. I've had Dysport, Active FX, and Botox with Selika. The last time I went was 6/9. You couldn't have a better experience. She puts you completely at ease and she's very aware of how you feel. Selika is conservative in her approach which I think is the best approach when you're doing anything cosmetic. I think she does a really good job and she tells you if you don't need anything done. I just love her personality and also her bedside manner even though she's not a surgeon. I trust Selika completely. Everyone on the team has been extremely helpful. There's never a long wait time. There have been times I've been stuck and they had no problem rescheduling it. I've always had a good experience. The office is very clean and friendly. They're very customer-service-based.