Rate Now
Share Your Experience
Have you seen Dr. Susan Salazar?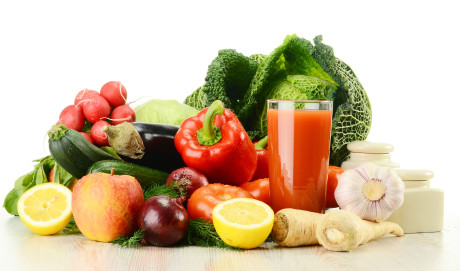 Type 2 Diabetes
Type 2 diabetes is a chronic disease in which your body is unable to maintain a normal blood sugar (glucose) level.
31 Ratings with 16 Comments
1.0 Rating
August 29th, 2016
She's just awful
My husband had to take a day for a doctors visit and twice, her office called and said that she called in and the office called him the morning of his appointment to reschedule. When he finally did she her, she lectured him about missed appointments and threatened to drop him. He explained that it was her who missed the appointments and she ignored him. She is very short and doesn't care at all about what is wrong with you. She's just going through the motions. Its no wonder she's accepting new patients.... everyone who has seen her has found a new doctor. Dr. Salazar, I hope you read this and remember that we count on you to help us when we are ill or have a medical issue. Please remember the Hippocratic oath. We count on you!
5.0 Rating
May 18th, 2015
1st time appt for my husband and i. She was Kurt in her mannorand really couldn't care less about me or the answers u gave
1.0 Rating
November 11th, 2013
Bad experience at Marina ER
1.0 Rating
June 30th, 2013
Beaver patient
I agree with the majority of you... Dr. S. Salazar is very crude and makes remarks that she ought to keep to herself. I took my 17 year old autistic son with me for his appointment and mine, during my visit with Dr Salazar, my son kept clapping (he doesn't speak)... Dr Salazar asked why he kept clapping so I explained that it was a pattern because of his condition... She replied " you should take him to church more often where he can clap". WTH????? I stood quiet out of respect but I just about had it with her. I hope Beaver (or whoever it is) reads this. I plan to change doctors !!!!
1.0 Rating
April 24th, 2012
Don't go here.
Unfortuantely, I have to agree with 99% of the negative comments seen here. She is very cold, uncaring, judgemental, rude,and a lousy doctor. She does a horrible job even on something as basic as a routine physical, just going through the motions as quickly as possible to the point of missing things. And yes, if you go in for one thing, an earache or sprained ankle, whatever, and you ask her about an allergy, she tells you that you have to make another appointment to discuss that. Sometimes she will attempt to be friendly, like once she walked in and said, "So how was the hysterectomy?" Uhm... I haven't had a hysterectomy. Once when I went in for my yearly physical while palpating my abdomen, she told me my liver was enlarged. That was all, just, "oh, your liver is enlarged." She didn't seem to have any curiosity at all about why my liver might be enlarged, just felt the need to mention it I guess. Really, don't put your health in her hands.
1.0 Rating
March 29th, 2012
NEVER GO TO HER
I rarely complain about anything but you must know that your Doctor is NOT a good doctor. She was neglectful in her reading of the x-ray and wanted to subject my son to needless radiation and did not take care of the break for 4 hours. She could care less about the agony and the crying my son (2 yrs old) was in. I would never recommend her or have anyone subjected to her inaccurate readings.
5.0 Rating
March 15th, 2012
1.0 Rating
March 1st, 2012
From my first visit, I noticed that Dr. Salazar works far too quickly and, of course, that led to mistakes. She ordered the wrong test for me which was totally unnecessary and came out of my pocket. I then had to go back and have another test which amounted to further out of pocket cost. In addition, her staff recorded my weight incorrectly as 20 pounds more than it was and I received a very nasty lecture from her about diet and exercise when I only needed to lose about 10 pounds. She is rude and cold and has absolutely no bedside manner. If you are having a problem, you have to wait 3 months before getting an appointment or told to go to Urgent Care. The very thought of going back to her was causing me so much stress that I have decided not to return.
1.0 Rating
February 6th, 2012
Dr. Susan Salazar was very unhelpful!
Dr. Susan Salazar out of the Highland, CA Medical Office(Beaver Medical Group) is the worst docotor I have every experienced.She is very short and quick tempered with her patients. I asked her a very easy medical question, and she refused to every acknowledge the question, and told me I would need to schedule a follow up appointment just for her to answer the question. It takes on average 3 months time to see this doctor.She is very rude, and has no time for her patients. She tries to keep each appointment very short (she will literally work out of an appt. if it takes more than 3 or 4 minutes).I have only had a few appts. with her and she has walked out with out even discussing the symptoms for the medical appt. to begin with. I have to switch physicans after only three visit with this idiotic physician. If you like a doctor who is rude to her own staff and her patients, she is the doctor to see. If you want a professional doctor with real medical skills, go elsewhere!BEWARE OF THIS PHYSICIAN AT ALL COST!
1.0 Rating
October 12th, 2011
Quack
I had a injury to my right knee, and she only examined my left knee, talked for 10 minutes (the whole visit with her) about herself, and then charged me $335 - much more than my health insurance said was allowable. Only After 'examining' me did she advise that she was no longer contracted with my health insurance company.
1.0 Rating
August 30th, 2011
Fail