Rate Now
Share Your Experience
Have you seen Dr. Teresa Bascom?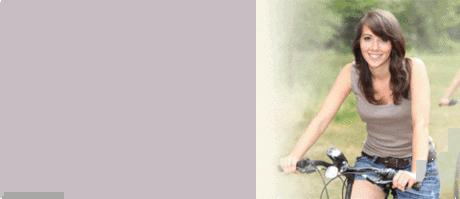 Endometriosis
Get the facts about endometriosis, including symptoms and parts of the body that may be affected.
18 Ratings with 9 Comments
1.0 Rating
August 12th, 2013
She admittedly told me she cant say no and is always working urgent issues in (hence me waiting up to 2 hours at times) and that she loves surgery (hence her scaring me into a scheduled c-section by telling me about hip displasia and other scary thing). I had a very happy pregnancy except during my appts with her. I would have an ultrasound and then wait 1-2 hours for her. Then she would come in the room, say everything looks good do you have any questions. The first few times i would ask questions just so i felt my time spent there was worth it. but after my questions she would tell me i was stressing out and that was not good for my baby. So i stopped asking questions so she spent about 1-3 min with me on average until delivery.
5.0 Rating
August 2nd, 2011
Bascom is great
5.0 Rating
September 20th, 2010
WONDERFUL Doctor
3.7 Rating
July 13th, 2010
Dr Bascom is good, her staff stinks
I saw Dr Bascom for the birth of my two sons and find her a wonderfully warm, caring, and intelligent physician. On a yearly visit after this, I had waited in an examination room for almost an hour. Finally, with paper gown on, I stuck my head out the door and asked if there was a problem. Her unprofessional nurse told me there was no problem but did I want her to go and get Dr Bascom just for me because there were obviously no other patients that she was seeing. I told the nurse I was only asking a question and that she was being rude. She had more nasty comments. When Dr. Bascom finally made it in the room I told her that this would be my last visit as her staff was the rudest I had ever encountered.
1.0 Rating
June 8th, 2010
I have only gone to this office one time and decided to cancel my next appointment since I was not completely sure what time it was and they did not feel the need to confirm the time withe me. The first time around, I was told that I would be getting something in the mail regarding my chart in their EMR, which I never received until they called to confirm and let me know about this. They called again to let me know that I need to enter my information in the EMR for the appointment. I had let them know once again that I never received this stuff in the mail. Not only that, I had a lot of problems with logging into the EMR because my name was misspelled. Plus, each appointment that I had setup was cancelled by the doctor and I was setup to see the RN. The RN was nice and the front desk was nice too. The person, who sets up the appointments, she was rather rude and did not seem very happy about her job. As for the second appointment, I had to cancel that and get stuck with 35 dollar cancellation fee because the person who confirms the appointments did not confirm the time. By the time I had asked what time my appointment was, there was barely any time for me to make it to the appointment because I was placed on hold for over 15 mins for them to check on moving me to a later appointment without having to pay the no show fee. I got stuck with a no show fee. Just based on meeting the staff and having to deal with them and having to deal with my appts being cancelled by the doctor each time, it is really not worth it to see the doctor.
1.0 Rating
May 26th, 2010
worst wait EVER!!!!
I am furious with this dr. and her rude staff!!! Right about the time Iam close to having the baby the Dr. not available! The only reason that I have gone to her is because she would do a VBAC. She has delivered 2 of my children, and is a good doctor. Her staff is rude and you will wait a great deal of time in the waiting room. I am so angry that Iam considering another doctor or maybe even a home birth. DON'T WASTE YOUR TIME!!!!!
1.0 Rating
April 14th, 2009
Anonymous
I would not recommend Dr. Bascom as an OB-GYN. While I found her initially be very caring and was impressed with her bedside manner, what should have been a easily diagnosed condition early in my pregnancy became a serious health emergency for me due to medical advice I got from Dr. Bascom. I was not referred to a specialist after numerous complaints and pain that had escalated to the point I could no longer stand it. Her staff were rude and condescending and I could not get a return phone call for seven hours after calling in severe pain and distress. My nurse with my insurance company got the same response and said it was her worst experience in 10 years as a patient advocate. After exploratory surgery and a referral to a wonderful urologist, I was diagnosed by my new OB as having a UTI and my condition was monitored and stablized for the rest of my pregnancy. This whole situation was a nightmare and I would never recommend the practice or this doctor.
5.0 Rating
October 23rd, 2008
kindness, professionalism,
"I am writing in appreciation of your kindness, professionalism, patience and attention since making my first contact with your office "Thank you for the excellent care that I received at your office! You have managed to raise the bar on patient care. I cannot say enough positive things about you and the team of people that you work with. At every point during this journey, they have been there to answer questions and provide encouragement. Your office is wonderful, calm and relaxing. I felt completely at home upon arrival and I was sure that we had made the right choice by selecting you as my doctor. You and the entire team are completely dedicated to the people that you provide care I cannot say enough positive things about you and the team of people that you work with. "You truly are a remarkable team. You have such a warm and caring atmosphere that your patients feel like you are "family."I have never seen the likes of your office staff. You have far exceeded any expectation that any person could have of any doctor's office. Courteous is an understatement. In this area you have not just succeeded, you are victorious!
3.7 Rating
August 12th, 2008
Dr. Bascom Great - Staff not so great!
3.0 Rating
December 5th, 2016
5.0 Rating
May 27th, 2015
Nearby Doctors

Dr. Teresa Bascom is similar to the following 3 Doctors near Richardson, TX.