Rate Now
Share Your Experience
Have you seen Dr. Thomas Mustoe?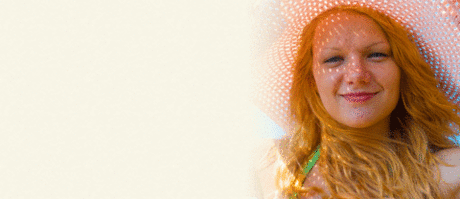 Skin Cancer
Get the facts about skin cancer, including the different types and symptoms.
Quality Rating
Highly Satisfied
97 Ratings with 55 Comments
5.0 Rating
August 3rd, 2017
5.0 Rating
May 23rd, 2017
Highly Recommend Dr. Thomas Mustoe
I am 21 years old. I had 2 rhinoplasty surgeries with another surgeon and an office procedure starting at age 14. My nose was still large for my face and long. Dr. Mustoe did an incredible job. He went over what I was hoping for, and his vision for me in great detail in the office. He was very warm, caring, thorough, and honest. His entire staff is very caring and available. You will never find a more available surgeon. I had an open procedure under sedation, not general. Everything went smoothly. I had minimal bruising and pain only on day one. The entire experience was much easier in every way than my last 2 procedures. I am thrilled with the result. I would highly recommend Dr. Mustoe.
5.0 Rating
July 18th, 2016
About 17 years ago I had reconstructive surgery from a mastectomy. Although I was very happy for being a survivor, I was very disappointed in the reconstructive results. Because of the life of such surgery, it was time to have a "re-do". I saw a surgeon where I live and was not impressed. My husband understood my disappointments and read the numerous outstanding reviews on Dr. Mustoe. He showed me the reviews and we knew this was the surgeon for me. I had my surgery last week and could not be happier. Now when I look at myself, I smile....I can not remember the last time I felt this good about myself. Dr. Mustoe is not only an outstanding surgeon but he is also an outstanding individual. Every last detail was discussed. I traveled from out of town for numerous expander procedures and he and his team always made sure I was out on time so I would not miss my train. I highly recommend him as I truly believe he has his patients' best interest and he is the best at what he does. I could go on and on but you'd probably stop reading.
5.0 Rating
February 11th, 2016
Goodbye Jowls!
I am 65. I consulted Dr. Mustoe because my lower face sagged to the extent that I had jowls. I had done facial exercises for two years and read about and tried many creams, serums, and masques, but nothing worked. In my procedure, Dr. Mustoe lifted the loose skin of my lower face, jawline, and neck; he also injected some fat around my mouth and under my eyes. I am very happy with the results. My jowls are completely gone and I've lost that worn-out, old, and tired look. I was concerned that I not look like some women you see who have obviously had plastic surgery, and I don't. The improvement looks natural, and I still look like myself. I don't mind wrinkles or getting older, but I thought my jowls looked awful. I've been rejuvenated! Now I feel like I can still be pretty. Also, I am impressed with how many follow-up visits there are.
5.0 Rating
November 30th, 2015
Excellent Breast Augmentation Results with Dr. Mustoe!
I had a breast augmentation procedure with Dr. Mustoe and was very pleased with the results and had an excellent experience with Dr. Mustoe and all his staff. He really took the time at multiple consultation meetings to thoroughly explain the procedure and address all my questions and concerns. Highly highly recommend Dr. Mustoe!
5.0 Rating
October 2nd, 2015
Breast Aug.
Dr. Mustoe is a great doctor and surgeon! He cares greatly about his work and his patients. I would recommend him to anyone. The recovery from my Breast Augmentation (moderate size implant) was very quick and the pain level was very low. If you are considering breast augmentation , I HIGHLY recommend going to Dr. Mustoe. Thank you!
5.0 Rating
September 19th, 2015
Results are natural-looking, nothing extreme.
I am 65. I don't mind wrinkles and getting older, but I would like to still be pretty. My lower face was sagging. I tried facial exercises for two years and lots of creams and masks. I had jowels. When I went to Dr. Mustoe, he didn't try to talk me into more than what I asked for. He lifted the sagging skin on my lower face and neck. I'm still healing, but I can see that there will not be scars--he put stitches close behind my ears and into the hairline. He checked on me by phone for the first couple of days, and I had an appointment about 3 days after the procedure. I was puffy and bruised, but he assured me that everything was as it should be and would heal fine. I had quite a few appointments to check on my progress--it wasn't just the procedure and then you're on your own--his staff is attentive and supportive. I even have an appointment for 2 or 3 months after the procedure--I like the follow-up. I am very happy with the results. It doesn't look like I've had plastic surgery-- to other people I look like myself refreshed and natural. Before and after photos show a dramatic difference. I feel so much better about how I look! My husband likes it, too.
5.0 Rating
April 14th, 2015
Rhinoplasty - 44 Year Old
If I could give Dr. Mustoe more than five stars I would! I only wish I would have had the procedure done a lot sooner. Dr. Mustoe did an amazing job. He listened to exactly what I wanted. The recovery time was a breeze due to his technique. I had MINIMAL bruising and did not need any pain killers. I was back to traveling in a week. I HIGHLY recommend him.
5.0 Rating
April 8th, 2015
5.0 Rating
April 5th, 2015
5.0 Rating
January 13th, 2015
Pygmalion