Rate Now
Share Your Experience
Have you seen Dr. Tina Philip?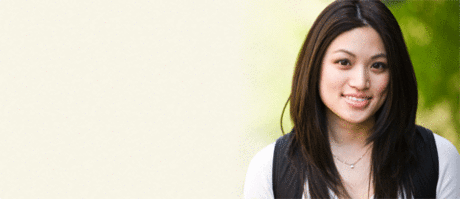 Birth Control
Get the facts about birth control so you can decide which type is right for you.
29 Ratings with 10 Comments
5.0 Rating
March 24th, 2015
Great Doctor
1.0 Rating
September 29th, 2012
I fired Dr. Philip because she knows nothing about diabetes
And a week after I fired her and called up my insurance company to complain about her, she sends me a letter telling me I was being let go for non-compliance!! I fired her!! It took Tina 10 days to give me my test results back and they were fairly serious. Also...her lead lady in charge didn't know that a DIABETIC hemoglobin A1 test shows the results of how you manage your diabetes. She actually laughed at me and told me I was wrong!! IT DOES!! And because I fired her because of how absolutely un-knowledgeable she is, she gets worried and sends me a certified letter telling me she's letting me go. PLEASE FOR YOUR OWN SAFETY find someone else.
5.0 Rating
September 28th, 2012
5.0 Rating
March 28th, 2012
Great PCP
I am a terrible patient. I don't fill my prescriptions, I don't follow instructions, and I don't trust the healthcare industry in general. I made an appointment with Dr. Philip last year because I was approaching 30 and knew I needed to establish a relationship with a doctor sooner than later. Dr. Philip is so easy going, very caring and very efficient. I never wait long for my appointment, she listens to me, doesn't lecture me and makes me feel like I am an individual and my concerns are important to her. I have seen her now more times this year than I have ever seen any other doctor in my whole life. Not because I'm especially sick but because I don't feel like guessing anymore or self diagnosing from the internet. I trust her and want her opinion. From head colds to skin rashes to a wrist cyst, she has diagnosed me quickly, provided me with education and advice. I am comfortable with her assessments and follow her advice. I feel healthier and happier. You won't regret seeing Dr. Philip. She has a way of making you feel comfortable and confident in your care. Her staff is pretty amazing as well.
2.3 Rating
February 23rd, 2012
1.0 Rating
November 14th, 2011
Worst doctor I've ever been to
She doesn't take problems seriously, it takes them days to call you back if you contact the office, I needed a prescription written ASAP and they refused to even talk to me. She ended the appointment by saying she would be right back and then never came back. Her nurse came in to tell me I was done and could leave. Terrible experience with this office every time I've had to deal with them.
5.0 Rating
June 15th, 2011
Cured
2.3 Rating
February 23rd, 2011
How Long Does It Take to Get Told
I went to Dr. Philip for a growth on my thigh. I was sent to a radiology clinic to get an ultrasound. It took three days to hear back from the office to be told I needed an MRI. I went in to get an MRI done with contrast dye, and the Radiology Clinic faxed the report THE NEXT DAY - I know because I talked to them! They also faxed the results 6 days later - I know because I talked to them. After calling Dr. Philip's office the entire next week, leaving messages with her uncaring nurse, and being told "We don't have the results yet," I finally called the radiology clinic to find out what was going on! This growth HURTS, it is LARGE, and NOT KNOWING has been making me very anxious. Upon calling I found out the two dates and times they had faxed the results in, and then asked them to fax it yet a THIRD time and mark it URGENT. After about 15 minutes, I got a call from Dr. Philip's unaccomodating, inconsiderate nurse only to be told that the results show nothing. I was then given the name of a General Surgeon! So... it took TWO expensive tests, one visit with Dr. Philip herself, and me calling her office over FIVE TIMES and doing the research on what was taking so long to be told that this painful, large growth on my leg that is impeding my day-to-day life in EVERY WAY is benign and I need to go elsewhere! I could not have had a worse experience. I left MULTIPLE messages with her nurse and got NO CALL BACKS. Her nurse is the most apathetic medical "professional" I have ever had the displeasure of dealing with.
4.0 Rating
August 16th, 2017
4.0 Rating
August 16th, 2017