Rate Now
Share Your Experience
Have you seen Dr. Trevor Hacker?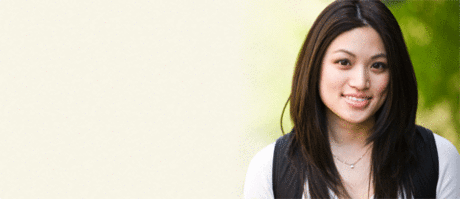 Birth Control
Get the facts about birth control so you can decide which type is right for you.
33 Ratings with 19 Comments
1.0 Rating
June 6th, 2017
Dr Bavuso
When he stops lying about me I will stop telling the truth about him. Had Dr Hacker been a good doctor or a decent human he would have verified what others told him first because he passed on lies to other doctors and denied me medical care I so badly needed. I have heavy metal toxins ,mold and lyme decease and co infections. Dr Hacker refused to believe this even after I had lab work to prove it. I took part in the Stanford research study on lyme because I was positive I was among those selected. But Dr Hacker is an idiot . He never once asked me if the lies others were telling were truth nor did she see my medical records I was new to him so he just took someone word,. someone he didn't know and someone who had never seen my medical records as well and knew little or nothing about my medial history. Dr Hacker is a loser and a fool. Pushing his face in would feel good but isn't nice so I will just keep telling the truth. When he stops lying about me I will stop telling the truth about him wherever and whenever I can in hope of helping other stay clear of his nut job. I know any nice or positive review is by a family member no one else would think he is a good doctor because I have been to many great doctors he will never been among them. His close minded brain will keep him from learning anything new. The man is a fool so he takes advise from other fools. It sounds logical.
1.0 Rating
June 6th, 2017
Dishonest
To the person who said , (most likely his wife) whoever gave him a bad review couldn't stand his honesty. The man wouldn't know the truth if it hit him in the face. He lies that is what he does. He is a jerk, a stupid dishonest unethical jerk. He never asked me if what others told him was the truth. He is disgusting, The very sight of his picture makes me sick. Yes he is that bad and I will never stop telling the truth about this nut job. Whoever the nut was who wrote he is the best doctor in EG I guess is implying they saw every other doctor in EG and compare. Believe me this awful human being and it is really a stretch calling him human is at the bottom of the barrel. He isn't even a decent person never mind a good doctor.
5.0 Rating
March 24th, 2016
Great Doctor
I would recommend Dr Hacker to anyone. Unfortunately I moved and switched doctors to be closer to my home. I sometimes think of driving the distance to have him as my primary physician again. He always referred me to see a specialist if needed, took the time, answered questions and explained in a way to understand. It was easy to get appointments and if I e-mailed him a question, he responded in a timely manner. I highly recommend this doctor.
5.0 Rating
July 7th, 2015
Best Family Doc in EG
Dr. Hacker has been our family doctor for over 10 years. He is kind, professional and extremely competent. I trust him completely. It is unfortunate that one person has posted so many bad reviews since 2009. To me it's obvious that the person is disturbed. I just don't believe that they had the experience they claimed to have. We have had the exact opposite experience including a personal phone call on a Sunday to check up on my husband.
1.0 Rating
March 1st, 2014
a nightmare a living nightmare. he is unkind and stupid. I wouldn't want him to tend to my dog. my dog deserves better than I got. he is a monster , a heartless monster.
1.0 Rating
February 10th, 2014
if you like yourself run from him. this guy is a nut and knows nothing about how to care for sick people. he is not only stupid he is a nutjob. i am sure he graduated at the bottom of his class. stay away if you want your health care to be of quality. he has no bedside manner and is a liar. he knew nothing about my medical history but lied and said he did. he with held medical care from me. I was part of the stanford research study on lyme decease. I proved to him I had lyme but he thought he knew more than lyme specialists. he is all about his ego and his looks. run don't walk please. this is not a good doctor or a decent human being.
5.0 Rating
July 30th, 2013
Best Dr
Dr. Hacker is the best Dr I've had. He's very committed. After a health scare he called me HIMSELF to give me my results (good news). I've never had a Dr do that when the results were good, only bad. He is always very friendly and honest. He is Also extremely thourough? I have been seeing him for 9 yrs now and have recommended him to many people who also love him! The bad reviews are clearly from the same person who cannot handle his honesty.
5.0 Rating
May 25th, 2013
Go to see Dr. Hacker for the truth not for what you want to hear....
Dr. Trevor Hacker is a straight shooter. I have been his patient for over 13 years here in the Sacramento/Elk Grove area. He does have a bed side manner, it's just that some people can't take his candidness. He has your health in best interest & would not put you in jeopardy. Every time i go to see him it's like seeing a friend. He will explain the pro's & con's regarding treatment options & allows you to decide which treatment plan one would like to proceed with. That being said he is the one that is the doctor and the one that you should listen to and not just go by the TV ads that are trying to shove pills down our throats. He's a great doctor! I would recommend him to anyone seeking a GP. He even goes as far as to email you results and answer any questions that you may have submitted to him without a doctors appointment.
5.0 Rating
May 16th, 2013
I have been with Dr Hacker for a couple of years. I have been pleased with his care. He has always referred me to a specialist when needed and been thorough with my care. Dr. Hacker takes the time needed, listens, and reviewed past medical history when I started with him. Dr. Hacker always responded to questions in a timely manner via e-mails. I am sorry to say because of change in insurance plans I need to switch Doctors, but hope to come back as his patient in the future.
1.0 Rating
August 4th, 2012
1.0 Rating
May 3rd, 2011
wish I had read reviews before going...
Especially if you are a woman - STAY AWAY from this doctor! He is condescending, rude, and will not listen to you. He will stereotype you the moment you speak your first word, and your appt. will go down hill from that moment on...If you are of sheep mentality that never questions anything and believe doctors are GODS - you will love him! I can't believe he still has patients! Definitely no repeat patients! Unbelievable.
1.0 Rating
May 3rd, 2011
Bad name for Drs.
Not a Dr. For women, who want info on hormone replacement. The info I got was his personal opinion and he's against them even went so far to say he didn't want to lose his license if he prescribed them to me! Very short with me and he cut me off when I was asking questions. He also told me none of the other See in his group would help me or give me info n hormones.So I'm looking into a different group of Drs.I agree 1 is too many stars!