Rate Now
Share Your Experience
Have you seen Dr. Vinita Chaudhary?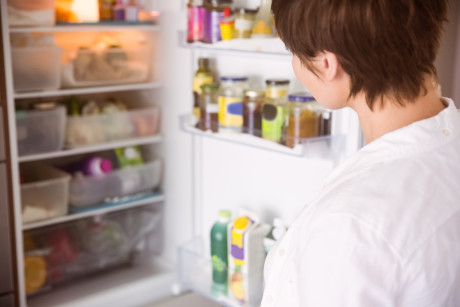 Binge Eating Disorder
Get the facts about binge eating disorder, including symptoms, causes and related conditions.
38 Ratings with 12 Comments
5.0 Rating
November 17th, 2015
5.0 Rating
February 18th, 2015
1.0 Rating
December 31st, 2014
Avoid this Doctor...Extremely Unprofessional!
1.0 Rating
April 14th, 2014
A cup of customer service
I was an old patient calling to make an appointment to see Dr. Chaudry. The receptionist on the phone was very rude and short. I asked for an appointment for a physical and she said that since that is not urgent I would need to wait over a month for one. I also asked if I could make an appointment for blood work and she was snappy and said you can't just walk in here and ask for blood work, we need to verify your insurance. I said I understand that but you haven't even asked me for the name of it! She was cutting off while I was talking and she has attitude in her voice. So I moved on to a different Dr. Office In Downey. There is no reason for such attitude and grouchy ness at 8:30am. FRISCHER MEDICAL GRP HAS won me over.
5.0 Rating
January 7th, 2014
I've been a patient of Dr. Chaudhary for 8 yrs. She's excellent!! She's very patient, listens to all question and concerns. Does not interrupt you when you're speaking. She answers any and all questions. Staff is very friendly, and courteous. I have not had any bad encounters with the staff. If I call, they never put me on hold for a long period of time, they pick up promptly. I have recommended Dr. Chaudhary to co workers, and they love her!
5.0 Rating
July 16th, 2012
1.0 Rating
September 18th, 2011
bad bad bad doctor
5.0 Rating
August 21st, 2011
I highly recommend her. Listens to you and works very hard to help you. She has been my doctor for a long time. I have my family & lots of freinds see her too.
3.7 Rating
March 14th, 2011
GREAT DOCTOR
5.0 Rating
February 7th, 2011
EXELLENT PHYSICIAN
2.3 Rating
December 22nd, 2010
Keep your money...
I have been with this doctor for about 6 years or so and she seemed to be an ok doctor. But once I found out I had migraines and started seeing her more often (to find a reason and a cure) I realized she had no clue what she was doing. She did not have the "doctors mentality" to suggest solutions to my problem. I was the one who pretty much prescribed everything for myself. She answers her cell during appointments (mind you at your expense) and worst of all she is very irresponsible prescribing medicine. For example, I came in one day after trying numerous migraine medications, with research I did on another med. I told her about it, she said "hmm, I've never heard of that", then she took out her little book of meds and prescribed it to me. Shes lucky I did my research right. So then I take it to CVS Pharmacy (who are also idiots) and of course they lose my prescription. They then call Chaudhary asking to rewrite the prescription and she writes a prescription for a medicine that I have never taken nor talked to her about. I understand this was a mistake, but honestly when it comes to dealing with medicines, I dont want any mistakes happening...it can be a matter of life and death. So I go down to visit my doc after this incident and ask her why she was prescribing me random medications. The reason she sent CVS the wrong prescription was because when she originally prescribed me that medicine, she wrote a completely different one down on my chart. On top of that, the receptionist ladies arent too friendly and the wait is usually long. So, with all that said, if you want a doctor who can do the basic "stick your tongue out and say ah" type of stuff, shes your lady. Anything that takes a little more thinking on her behalf, keep your money and go somewhere else.
1.0 Rating
September 22nd, 2010