Rate Now
Share Your Experience
Have you seen Dr. Wayne Alani?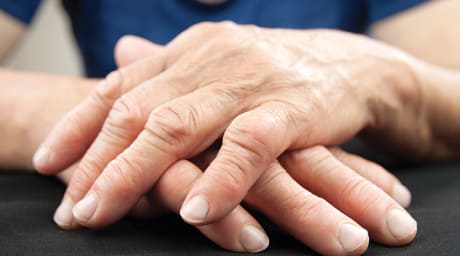 Osteoarthritis
Get the facts about osteoarthritis, including the symptoms and doctors who treat it.
Quality Rating
Highly Satisfied
64 Ratings with 28 Comments
5.0 Rating
December 14th, 2016
3.0 Rating
September 2nd, 2016
Too busy to figure out real problem
When I returned for post op exam the assistant asked me "what are you here for". Please read my chart I had an MRI and he didn't ask for the films for almost 4 wks after Doesn't touch base to let you know what's going on and does t tell options I truly feel he is too busy to care what my issues are. He guesses at what it is without truly exploring I don't want to take away he might be a great surgeon but if you want information or someone to dig deeper into your problem you a The on your own. By the way I am the one who requested my MRI not dr Alani
5.0 Rating
November 23rd, 2015
Knee problem
1.0 Rating
March 31st, 2015
GET SECOND OPINION
Dr. Alani did minimal amount of review on my knee and was hurried. In a matter of seconds was already talking about surgery without options. His assumption was totally incorrect and only because of how abruptly he brought up the need for surgery was I questioning his diagnosis. I got second opinion and had totally different procedure reviewing my knee with lots of attention and testing of movement. I was advised absolutely NOT a candidate for surgery.
2.3 Rating
December 23rd, 2013
A very good docutor but getting appointment is difficult
A very good Orthopedic surgeon and Doctor- operated upon my mother's both arms after she had fractured them in two separate occasions. Both the surgeries were major but there were no complications whatsoever since she was operated (13 years ago). The issues I face with his office is getting an appointment for check ups- I have a tennis elbow problem and my right arm pains- when asking for appointment I was told to come after a week. The reception staff whoever picks up the phones are insensitive- not even ready to listen the problem the consultation is sought for. Result- either I have to go to emergency room or look for another doctor, reluctantly. Summary- a very good doctor with unprofessional and insensitive staff in front office.
5.0 Rating
May 27th, 2013
shoulder pain
1.0 Rating
August 14th, 2012
I had been a patient of Dr. Alani for about 15 years whenever I needed a specialist and I had no complaints about him. However, from 2006 to 2010 he operated on my hands, one wrist, both Achilles, one ankle and one knee 3 different times. I now know that at least 2 of these could have been lessened by proper treatment. Most people go to him for one reason and don't have a problem. I kept having to go back and eventually a prominent member of his staff who seems to run everything was inexcusably rude, disrespectful and lied to me on several occasions. No doctor should allow this to happen. I would never go back to him. I have since seen doctors whom I can trust and their staff members are friendly, courteous and helpful. There are too many good doctors in Houston for a patient to have to put up with this treatment.
1.0 Rating
July 27th, 2012
Warning: get a second opinion every time
I had shoulder pain when I went to see Dr. Alani first. He said that a bone spur was tearing up the ligament and that soon I would have a frozen shoulder unless he operated on it. So I went to another orthopedist to get a second opinion. This doctor said, no surgery necessary, the bone spur is probably not at fault and PT would take care of the problem. He was right -- the shoulder got better by conservative treatment.Later I had pain in my other shoulder and went to see Dr. Alani again. He told me... the exact same thing, including the bit about the bone spur, in the same words. And again I went to see someone else and he told me there's no need for immediate surgery. Dr. Alani even refused to give me a cortisone shot to relieve my pain, which the other dr did right away.I hate to think that I might have gone under the knife for no reason other than filling Dr. Alani's pocket if I didn't think of seeking a second opinion. People -- when Dr. Alani recommends surgery to you, please be smart and see someone else to confirm. I wonder if anybody has ever sued this guy for malpractice, what he does is so brazen and wrong. Please, PLEASE get a second opinion before trusting him to cut you up! I am glad I did.
5.0 Rating
March 28th, 2012
john
5.0 Rating
October 18th, 2011
5.0 Rating
September 27th, 2011
Verilast hip replacement
From going to so many consultations, I discovered that not many surgeons offer the verilast, it lasts longer than most hip replacements and causes less friction with existing bones. Dr. Alani and his staff took care of my needs and were all very caring. I feel like I took a total 360 in my condition. I'm taking it day by day but so far, they have all been good one. No more hip pain just getting useed to the good days now!
5.0 Rating
August 30th, 2011
slt