Rate Now
Share Your Experience
Have you seen Dr. Wayne Altman?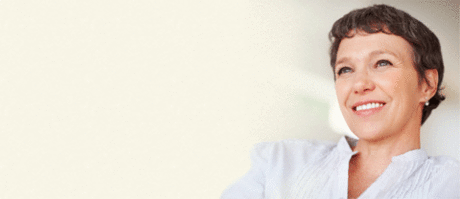 Fibromyalgia
Get the facts about fibromyalgia, including the symptoms and conditions that may be related to it.
56 Ratings with 25 Comments
5.0 Rating
November 5th, 2016
Could not have asked for more!
When one go to one for the best Doctors in the area, you get fast accurate information. Most people don't even know what's wrong with themselves. This man dose. In quick, out quick. Even did my surgery on the 1st day of his vacation. The whole experience of a broken ankle was made a lot easier thanks to Dr. Altman.
3.0 Rating
July 2nd, 2016
Very small office and unorganized. Area where I saw the dr. was so small and u could not even sit 2 people. Horrible office. Dr. was urgent in speech and in a hurry to leave. Trying to get us out the door. No cash to give us change from $100. He knows what he speaks of but horrible dr. in regards to caring and explaining to the patient. Very agitated and wants to get things done with.
1.0 Rating
May 1st, 2016
I drove about 12 miles to see this doctor because they had a same week appointment. Good impression when you walk in, staff not friendly at all, The wait was not bad, but when the assistant got me into the room the chair was disgusting and the rugs were super dirty. I wish i could post the picture here. When the doctor came, he didn't introduce himself, he jumped into reading my complain, spent literally 3 min with me with poor assessment. He only addressed one problem that i mentioned. I am going to do an MRI that he ordered and go to another Orthopedic doctor.
5.0 Rating
February 26th, 2015
1.0 Rating
February 23rd, 2014
Not satisfied
A tendon in my left hand had been severed in a work related accident and I was told by the good doctor that he couldn't reattach it because it was now too short but fortunately I was one of those people that had a "spare" tendon that he could use to replace the damaged tendon and if he didn't do this it would be too short and I wouldn't be able to bend my finger fully. Well I had the operation and was going to therapy (his therapists in the same building) and the therapist was being very aggressive and I told her that she was actually hurting my hand but she responded that it was necessary to stretch the tendon. Long story short the tendon snapped and I had to be operated on again. After the second operation I developed Carpal tunnel and when I called to discuss this he refused to get on the phone and told his nurse that they were totally unrelated. I told the nurse that no further correspondence between us was necessary and any further correspondence would be through my attorney, she put me on hold and miraculously the dr. agreed the carpal tunnel was probably related to the surgery and he repaired that. Oh and by the way my finger does not and never has been able to bend fully even with the "spare" tendon since the operation. This was my experience but decide for yourself, but as you can probably guess I would not go to him again.
5.0 Rating
December 8th, 2013
1.0 Rating
August 11th, 2013
wow
What did the the doctor write his own good reviews? He sent my son for an X-ray and CT scan and MRI. To proceed to tell him that he would have to wear his leg in a immobilizer for 12 weeks and possibly need surgery. The second opinion said the xray and CT were completely unnecessary based on symptoms the MRI should have only been done. Long story short, no immobilizer needed, surgery was COMPLETELY out of the question... just rest was all it needed.
5.0 Rating
May 26th, 2013
Take him as you find him Dr.
He has his faults, as to his bedside manners; but overall he's an excellent surgeon. He will help you to the best of his knowledge of understanding your medical condition. You do not select a Dr. on his bedside manners, you select a Dr. On his quality and performance in the operating room and efficiency of diagnosing your medical issue and following up visits, afterwards!
5.0 Rating
February 21st, 2013
Efficient Dr.
1.0 Rating
August 7th, 2012
1.0 Rating
September 17th, 2011
BEWARE of BILLING PRACTICES
BEWARE of Dr. Altman's Billing Practices: While the Dr. is a good Surgeon (with little or no "bedside manner") He is a part owner of Meadows Surgery Center, Rutherford NJ (as I was told) For 15 minute minor tendon wrist surgery, the Surgery Center "double billed" for the procedure which totaled over $21k. When Cigna refused to cover this amount citing unethical billing practices, I received a bill stating I was responsible for the $21k.
5.0 Rating
August 13th, 2011
Excellent choice
Have been with this doctor for a couple of years now. Wouldn't change him in the least. Like others have said, if you want someone with a bedside manner, go elsewhere. But if you need someone who will care for you & treat you accordingly to your problem, Dr. Altman is the one to see. His staff is just as friendly as well. Would highly recommend him to anyone who needs a caring, trustworthy surgeon. It's the quality of care you receive from the doctor that you want, not that he has the greatest bedside manner that counts!
Nearby Doctors

Dr. Wayne Altman is similar to the following 3 Doctors near Rutherford, NJ.