Rate Now
Share Your Experience
Have you seen Dr. Wayne Burkhead?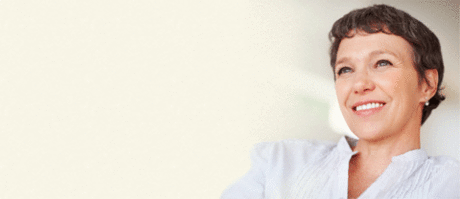 Fibromyalgia
Get the facts about fibromyalgia, including the symptoms and conditions that may be related to it.
Quality Rating
Highly Satisfied
40 Ratings with 16 Comments
2.0 Rating
July 6th, 2017
Not satisfied
Dr. Burkhead came highly recommended to me by several people also noting that he is very busy. It took a month to get it. From the first day of my appointment, it all began. The front office staff is nice and so is a few of his MA's, but HIS OTHER STAFF MEMBERS, that you are forced to talk to, are EXTREMELY RUDE! I am currently 3 weeks post op and I have yet to hear from a nurse with any questions or concerns. They question you when you call in for a refill on your pain meds. My husband even encountered 2 staff members talking about me as I was checking out after a visit. For this reason, I'm not certain I will go back after I am released if for some reason I have any other ortho needs. It is difficult to be treated rude when you are already in pain!
5.0 Rating
October 20th, 2016
2.0 Rating
May 19th, 2016
SURGERY PATIENT
5.0 Rating
November 19th, 2015
3.0 Rating
April 22nd, 2015
5.0 Rating
February 6th, 2014
Shoulder replacement 2 years ago
I appreciated Dr. Burkhead's straight forward approach. I had 2 orthroscopic procedures before I came to him. He said it needs to be replaced and got me in before the end of the year and got a titanium joint from France since I am allergic to nickel alloy used in other replacements. I have had a great outcome. If you want someone to be honest and get to the problem, he is the best doctor. I would send anyone to him with highest regard. He is very busy but the best doctors are!!!
5.0 Rating
January 15th, 2014
I had major shoulder surgery and it took more then a year to heal. But it did heal and I think Dr. Burkhead did a great job. Although I don't like seeing PA's, I do realize that top doctor needs them to keep up with patient demands. But Dr. Burkhead did spend plenty of time with me before the surgery. I would highly recommend him.
5.0 Rating
November 26th, 2013
Getting real: real treat.
Dr. Burkhead appreciates patients that research there condition and can speak intelligently about what it is, and what to do. Fighter pilots and surgeons: world's biggest egos. Deal with it, joke with it, and get the attention you deserve and first-rate care. Yes, he is busy. I'm not the center of the universe either, but when he's needed, really needed, he's there. Does he have staff and assistants to do routine procedures, Yes , I expected that. It is the only way you can possibly keep up with demands of surgery and office appointments. Every call I made to the office was returned promptly. The staff was courteous and gave a great deal of attention to detail. So far, Dr. Burkhead is exactly what I expected. And I expect brilliant results, too. If you are expecting "Marcus Welby" look elsewhere. Looking for "Hawkeye Pierce?" You might have found the right place.
1.0 Rating
November 22nd, 2013
5.0 Rating
October 23rd, 2013
Knows What He Is Doing Helped Husband And I.Explains Well
Luckily my husband & I go to appointments with each other so we can collaborate a list of questions ahead of time to ask the doctor. He answer all of our questions & took the time to draw a brief diagram to explain how our shoulders were working & the cause of our problems. I think people Need to realize that Top doctors in their field, such as Dr Burkhead, are in High demand. Due to this high demand, it is Best to think of questions ahead of time to get the best bang for their buck. We were referred to him by another one of his patients. Many primary doctors misdiagnose or downplay injuries so when I hear of someone having constant pain in their shoulder after seeing a primary doctor, I tell them.. go see Dr Burkhead. He will fix you right up. :)