Rate Now
Share Your Experience
Have you seen Dr. William Epperly?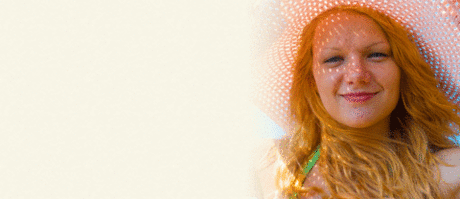 Skin Cancer
Get the facts about skin cancer, including the different types and symptoms.
Quality Rating
Highly Satisfied
71 Ratings with 38 Comments
5.0 Rating
September 13th, 2017
Sherin George,PA-C is absolutely the best!
Sherin is one of Dr. Epperly's PA and the office is so lucky to have her there. She is a wonderful, attentive, caring and extremely intelligent provider. She has helped me more than any of the physicians I have seen in the past. She has helped start me on the right path to a happier and healthier me. My first visit with her was a little over an hour and the entire time was well spent. She asked many questions and really wanted to know everything about my health history so she could diagnose and treat me appropriately. I am being treated for PCOS, diabetes and hypothyroidism. I feel so blessed to have found this office. Thank you Sherin for being a beacon of light and hope. You are truly a God send. If you are tired of searching for a doctor's office who will actually listen to your concerns and be a partner in your health journey, please give this office a try you will not regret it.
5.0 Rating
January 19th, 2017
Excellent Physician
I have been a patient of Dr. Epperly for the past 20 years. He has provided one of the best Medical experiences I have ever had. The staff are thoughtful, professional, and knowledgeable. The facilities are state of the art and always impeccably clean. Dr. Epperly always provides a thorough exam and addresses any issues and concerns promptly in a highly skilled, knowledgeable, and professional manner. I have never had a bad experience. I give Dr. Epperly and his staff rave reviews. Again, the staff are very professional, skilled, knowledgeable and exceptional caretakers. Because of my experiences, I will continue to use Dr. Epperly's Services. He and his staff always welcome you and treat you like family. I highly recommend Dr. Epperly and his staff. Thank you, Bill
5.0 Rating
April 29th, 2016
patients wife
My husband has suffered from a thyroid imbalance for at least 6 years..We battled several different doctors who did not seem to hear what we were saying . Finally I found Dr Epperly on the internet, and his reviews lead us to make an appointment. Thankfully we took that leap of faith, and we are forever grateful. My husband looks and feels like he used to. The largest difference is the doctor treats your mind body and spirit . They LISTEN and show cars. Ok other doctors may call you and give you results over the phone and this practice wants you to make an office visit to get results . Remember other doctors do not take the time to treat you as a whole person. So you have to pay for another office visit , bur at least you are being treated like a person not just a #!
5.0 Rating
March 2nd, 2016
Highly Recommended!
Dr. Epperly is an amazing doctor. He takes the time to listen and is always knowledgeable and discerning. Our family has gone to Dr. Epperly for 15 years and we are so thankful to have a doctor who cares. When I was going through some health issues several years back and had to see many specialist, Dr. Epperly stood head and shoulders above all of them. He is also very knowledgeable about alternative methods of healing that are effective and safe. Our family highly recommends Dr. Epperly!
5.0 Rating
February 25th, 2016
I am a long term patient of Dr Epperly. I have found him and his staff to be very helpful in my treatment of heart disease. I would highly recommend him to any one searching for a doctor who is not only interested in tradition medicine but also a healthcare that uses alternative methods of care. He has a terrific bed side manner and his staff are both caring and professional.
1.0 Rating
December 23rd, 2015
Troubled Staff, Troubled doctor.
This Entire office is completely rude and unprofessional. They do not follow through with what they say. They do not answer or return calls for days. They do not call with results for testing, you have to literally go to the office to get anything done and then they treat you like dirt. Doctor Epperly is appointment hungry forcing his services by paid appointment for every single little detail of everything. Even if you do not need anything from him he has his rude staff calling and threatening things if you pass on appointments.
1.0 Rating
November 19th, 2015
Neglects to follow up promptly
Front desk staff does not communicate important information to the Dr. or his PA. They give you the runaround if you want to reach them and then try to defend their actions by saying it was not flagged on the file (as if this is the patient's responsibility). They are always asking if you've made another appointment and are more concerned about money than treating the patient. I've been waiting for 5 days to speak about medication adjustments during a frozen embryo transfer. This is completely unacceptable.
4.0 Rating
November 16th, 2015
4.0 Rating
October 7th, 2015
Worth it
I see Sherin George PA-C here and I like her. She spends time with and writes out everything that she wants me to do/try for my next visit. I was getting a toxicity from synthetic thyroid medicine so I unwanted to try the desicated treatment. It has worked and I feel much better. I've seen Sherin George 3 times now and I would recommend her. I'm usually in and out of there in 20-30 minutes. The staff isn't a problem but they can be condescending but don't let that deter you from coming. If you are having trouble with your current Endo I would recommend seeing Sherin. My life is remarkably better since seeing her.
1.0 Rating
October 5th, 2015
Charged me to get blood test results over the phone!!!!
3.0 Rating
June 16th, 2015
I was encouraged when I saw a BIble on the Dr's desk in the waiting room as I am a CHristian and I felt a CHristian MD would be trustworthy and well-intended. I found he spent a good deal of time listening to me, but I feel at some point he stopped really hearing me. I never felt rushed during my appointments and I was a difficult puzzle to figure out I admit. THe staff returned my calls promptly. I went to him for several months last year when all the other traditional doctors I went to just put me on more meds for allergies and asthma and I was still just miserable with severe symptoms. WHen I first went to see DR Epperly his first question to me was, "What are your health goals?" I clearly stated my goals are to help heal my allergies and asthma and be able to reduce or really get off meds. I have an EXTREMELY sensitive system that is reactive to so much, whether they are supplements, meds, or just general things in the environment. I was very disappointed that he kept on prescribing more meds and a ton of supplements over the months for different issues than what I went to him in the first place for and I still was not getting better in terms of the allergies/asthma which is the main reason I went to him. I changed my diet, did a detox, and added the supplements, many of which made me sick to my stomach or hyper or otherwise disagreed with me. I felt I had to almost be apologetic when I would decline some meds for other issues than what I clearly stated was my goal when I got there, and it seemed he began to think I was a difficult patient because I dare try to remind him, hey, I told you why I am here and I told you my goal is to heal the allergies/asthma and reduce/get off meds, not add new ones. I would like to go back and try more things but if he is just going to keep adding a bunch of expensive supplements without realizing my system is really really sensitive , or more drugs, then He just isn't hearing me, despite the amount of time he listened to me.
5.0 Rating
April 30th, 2015
Great Care
I am going on two years at Dr. Epperly's office. I have experienced nothing but great care and compassion from Dr. Epperly, Anjitha Thomas, and Sherin George... They take the time to listen, know their stuff, and apply great steps to better health. I have hashimotos along with my 12 year old daughter. We were taught to change our diet due to diagnosis and food sensitivities, exercise, and different med changes to fit our needs to get better and feeling well. Sherin George was even open to a med that I read about and allowed me to try which is a miracle for me. I think if you want to make an effort to change your diet and work hard with these doctors then you will be so happy using them for your health care. Love this office and the wonderful caring people that work there. They are like family.....