Rate Now
Share Your Experience
Have you seen Dr. Yolanda Lawson?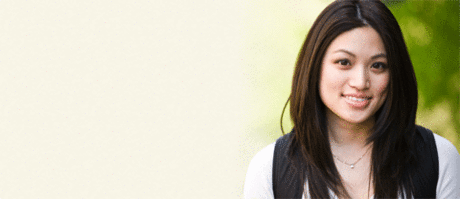 Birth Control
Get the facts about birth control so you can decide which type is right for you.
Quality Rating
Highly Satisfied
51 Ratings with 12 Comments
5.0 Rating
January 16th, 2016
1.0 Rating
November 11th, 2015
This is the most pretentious place I have ever been, and I live in Dallas.
It is completely shocking how poorly this place is run. The reviews are right about not wanting to work with insurance. When I asked if my insurance would cover something, I was told "actually, just tell us what you want and we'll prescribe it," which seems pretty illegal, not to mention insulting since last time I checked I don't have a medical or pharmacy degree. If I knew what I "wanted" then what's the point of doctors at all? After dealing with that (and by dealing I mean giving up entirely) I find out I've been billed for a screening I was not given. When I called to ask about it, I was told the person (nurse? doctor? who knows?) who "treated" me wasn't authorized to do those screenings so it was impossible that I was billed - except, get this, I WAS BILLED. After being hung up on more times than I can count, I finally paid the diagnostic company because I would rather spend the money on an imaginary test than deal with these people for even one more second.
1.0 Rating
October 31st, 2015
Pharmacist
I was with this practice for two years and never once saw Dr. Lawson I schedule my yearly with her 4 months and advance. Got to my appointment 15 minutes early and waited for 45 minutes in the waiting room. Listening to her front staff talk about their personal lives and not having the professional courtesy to tell me that the doctor was running behind. After asking when I could be seen and telling the staff what time my appointment was, they then took me back. Where I waited for Dr. Lawson for another 30 minutes. Once again the lack of communication between her front store staff and her nursing staff then forced me to leave I never saw Dr. Lawson that day and I do not plan on returning to the practice. My advice to this practice would be to get more professional individuals that could at least have the common courtesy to say ma'am I do apologize but the doctor is running behind .
5.0 Rating
May 14th, 2015
5.0 Rating
October 30th, 2014
Love Dr. Lawson!
5.0 Rating
July 2nd, 2014
Highly Recommend! Flawless LEEP!
I was having cervical issues for years and kept getting misdiagnosed by doctor after doctor. Dr Lawson found the issue, performed a flawless LEEP procedure on me (removed all the precancerous cells!) and has been very thorough with monitoring my health. Best doctor I've ever had. She's extremely professional and is extremely kind and informative. Highly recommend!
5.0 Rating
March 4th, 2014
5.0 Rating
October 5th, 2013
Amazing!
Dr. Lawson is an amazing Dr. I have been seeing her for 5 years. Unfortunately her practice doesn't except active duty military insurance, but soon as my husband gets out the service I promise I am going back. I miss her! Also she is extremely professional but approachable as well. She is easy to talk to and will go to great lengths to make sure you are comfortable and proud to be a women! She is simply amazing!
5.0 Rating
August 6th, 2013
Outstanding Doctor
What I like most about Dr. Lawson is that she cares about her patients. She has a genuine concern for them. Upon my first visit with Dr. Lawson she was able to tell right away my situation. I had seen quite a few doctors and they were not able to properly diagnose me. Dr. Lawson is a great listener also. She listens to your concerns of your health issues and then works with you to find a solution. She is very honest. She explains your health diagnosis very clearly and helps you to understand what needs to be done to make the problem better. Thank You Dr. Lawson for helping to make my life a little easier.
5.0 Rating
March 15th, 2012
Professional caring doctor who supports natural childbirth
I have been a patient of Doctor Lawson's for more than six months, and have been to the office for both obstetrics and gynecological needs five or six times. She has always been professional, competent, and caring. Though I know the office keeps a busy schedule, she always takes the time to discuss my particular needs with no hint of rushing the appointment. Due to the personal attention, I do typically wait about 15-20 minutes for my appointments. To me, it is a worthy trade-off. When I have needed any type of testing or treatment, she clearly and fully explained the reason for the treatment and the effects. The rest of the staff in the office is always friendly, laid back, and willing to help in any way possible.Dr. Lawson has a partner as well as at least one nurse practitioner available if she is called away unexpectedly to attend a birth or emergency. This occurred during one of my appointments, and the nurse practitioner who saw me was very professional and competent.Probably most impressive: When I expressed an interest in a natural childbirth, Dr. Lawson was extremely supportive. This attitude is uncommon among Ob/Gyns, despite the statistics supporting midwives over doctors for normal births. Not only did she support my choice, but I learned she has just opened a birth center with a highly trained nurse midwife. Overall, I am very confident in my care under Dr. Lawson's supervision, and I would recommend her to anyone looking for a supportive and competent Ob/Gyn.
5.0 Rating
February 15th, 2011
AWESOME CARE!!!
I just wanted to let everyone know that Dr. Lawson is a very knowledgable doctor and is very caring and kind. I have a rare gland disease and she knew exactly what to do about it and what to recommend during my pregnancy. Most doctors have no clue about the disease or how to treat it. I was very impressed with her knowledge and level of professionalism.I searched for a long time to find a Doctor that I was comfortable with and a friendly office environment, I found all of the things I needed at Madewell. I would suggest that any pregnant women that is looking to have a doctor that cares and a staff that treats you with respect and concern...go to Madewell and visit Dr. Lawson. I am sure that after 1 visit you will be convinced.
5.0 Rating
November 9th, 2009
Nearby Doctors

Dr. Yolanda Lawson is similar to the following 3 Doctors near Dallas, TX.