Rate Now
Share Your Experience
Have you seen Dr. Brad Herskowitz?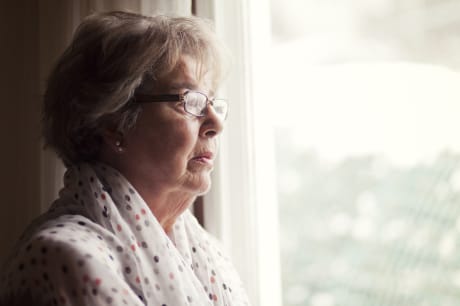 Clinical Depression
Get the facts about clinical depression, including the symptoms and related depressive disorders.
44 Ratings with 26 Comments
5.0 Rating
January 20th, 2017
2.0 Rating
December 28th, 2016
1.0 Rating
November 8th, 2016
Horrible
My mother went in to see Dr. Herskowitz- when she arrived my mothers blood pressure was 240/131- anyone who knows anything about blood pressure knows that this is an extreme emergency . This Dr. dismissed her home because he couldn't find her primary.... seriously??? Fast forward a few hours and my mom is admitted to the hospital with a massive stroke. How he is still practicing I don't know.
5.0 Rating
September 7th, 2016
Excellent
5.0 Rating
June 23rd, 2016
Dr. Herzkowitz was very professional and caring. He was very nice to my mom while she was hospitalized. He took time to talk and was concerned about my mom's health issues.
5.0 Rating
December 8th, 2015
1.0 Rating
October 14th, 2015
Diabetic foot neuropathy
Dr Herskpwitz ordered me to take a medicine to help reverse the neuropathy of which my insurance AV med does not cover. My insurance advised me to get the doc to fill out a medical necessity form. He told me he did not have it. I said it's available on aVMed site. He acted disinterested and said he would get back to me. So far I never heard back. Paid $900 out of pocket to get this diagnosis. When I call office it is very hard to get a human on phone. Everything is handled by voice mail including appointments. Half the time your messages go in answered. I will not return. I was handled very badly by staff. Office is a patient mill.
2.0 Rating
April 25th, 2015
2.0 Rating
April 6th, 2015
BOTOX for MIGRAINES EXPERIENCE
Has anyone received the BOTOX injections for migraines and not seen or felt the results? I have been there in the past and felt and saw the results immediately such as tightening of the skin on the forehead and decreases intensity of my migraines but this time I have not felt or seen results at all?? Just CURIOUS IF ANYONE HAD THE SAME EXPERIENCE BECAUSE I FEEL LIKE I DIDN'T EVEN HAVE THE BOTOX INJECTIONS.
5.0 Rating
October 22nd, 2014
Very Pleased!
Finally a doctor who listens and explains things. I could tell he was a great guy. I do not understand the negative reviews. He was very knowledgable about my disease and took the time to explain it to me.
5.0 Rating
September 15th, 2014
Great doctor
I was hesitant about seeing this doctor after seeing the reviews but I was able to get in really quick. He was really nice. I had my 2 year old with me and he entertained her while I talked to him. He listened to all my concerns and addressed them. He gave me samples of a few different medications to try. And I was scheduled for an MRI 4 days after my appointment. Overall I was very satisfied. My daughter has neurological issues and he even talked to me about her. He's a good guy.
1.0 Rating
June 13th, 2014
I would not recommend this neurologist.
This physician gave inadequate attention and care to my medical issue. He stated that most older people have memory problems to which I agreed but mine were combined with confusion episodes, plus I have had 3 siblings with dementia. He finally gave me a script for a brain MRI and his sister's office number for her to do a psychoneurological test to determine what type of problem I may have. I did NOT feel he took this seriously and I will not return to see him again. His bill was high for what little time, attention and effort he afforded me and I hope he switches to radiology or research where he does not have to "deal" with patients face to face.