Rate Now
Share Your Experience
Have you seen Dr. David Shusterman?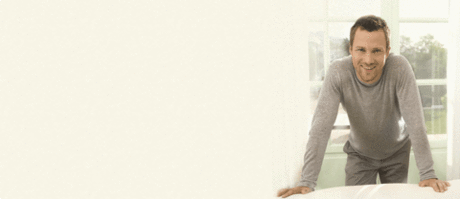 Erectile Dysfunction
Get the facts about erectile dysfunction (ED), including the conditions and medications that can cause it.
Quality Rating
Highly Satisfied
93 Ratings with 49 Comments
5.0 Rating
June 26th, 2017
Great Urologist.Highly recommend
1.0 Rating
May 15th, 2017
This office is a joke, Incompetent, & rude! Worst experience me of my life.
5.0 Rating
January 20th, 2017
All testing done right in the office
5.0 Rating
January 20th, 2017
Best Urologist for Kidney Stones
1.0 Rating
November 12th, 2016
Disapointing
Very poorly organized office and made me wait 2 hours - starting with first tasting that i had no appointment. Without me seeing the doctor the staff was taking me for a uro-flow test although the same was done about a month ago by the doctor's partner doctor. The doctors DID NOT examine me but rather talked and straight away advised that i should come back for a surgery to deal with a 2mm kidney stone. I certainly wont back to this disorganized place and also wont wish to be treated by a doctor who starts suggesting way forward without physically examining me..
5.0 Rating
July 6th, 2016
Kidney stone treatment was done the next day in the office saving me several weeks of suffering!
Best Urologist in the Industry. I have been to many urologists in NYC and he is by far the best one around. He does everything painless and problem free. He uses the latest equipment to find out what is wrong so he can fix the problem. Most doctors like to guess and treat but Dr Shusterman gets to the problem by testing and then he treats so he avoids unnecessary delays in treatment and gets his patients back to work much faster. I had a kidney stone and the treatment was done the next day in the office saving me several weeks of suffering! He is just amazing!! This review sounds too good to be true but it is not! Try for yourself. I hope I was helpful!
5.0 Rating
March 14th, 2016
Very professional and thorough.
Very professional and thorough. Did not have to visit multiple locations. They had MRI capability in house so I had multiple tests completed very quickly and my results immediately. Very impressed.
5.0 Rating
February 12th, 2016
Dr. Shusterman is a very professional and kind Doctor.
Dr. Shusterman is a very professional and kind Doctor. He got right to the point about my diagnosis and treatment. You will feel very comfortable and you will know this Doctor cares for your health and well being. He is not one of those Doctors that just writes a prescription unless you really need it, like antibiotics. I was there for a total of 30 minutes start to finish, I saw 4 people who had different functions before I was called in to see the actual Doctor, they perform all the pretests needed. The office was so full, standing room only. Seems like it was double booked. I did everything online before I came in for my first appointment so all I had to do when i got in, was show my ID and sign some forms. Saves you a lot of time. The parking in the area really sucks, we had to park 4 and half blocks away but I will definitely be coming back and I highly recommend him.
2.0 Rating
January 18th, 2016
He is a very good doctor. Knows his job. He takes time with his patient and very good manners. I would recommend him to anyone that needs a uruologist..
5.0 Rating
December 9th, 2015
5.0 Rating
November 12th, 2015
Best urologist around
5.0 Rating
October 9th, 2015
I would highly recommend
I was seen quickly with no wait time. Doctor was very nice and explained everything very well. Testing was done right away saving me time. I had kidney stones and it was the first time I had a stone treatment in the office. My other urologist retired and I feel fortunate to have found Dr Shusterman here. My stone passed and now I am being followed with renal ultrasound every 6 months which is done right in the office. His office is fully computerized with a patient portal to my medical records and prescriptions are sent electronically. The most advanced office I have been to. Wish my gyn doc was this good!