Rate Now
Share Your Experience
Have you seen Dr. Henry Calas?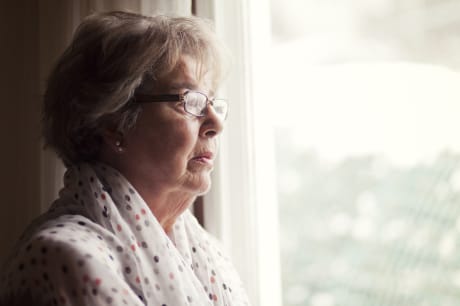 Clinical Depression
Get the facts about clinical depression, including the symptoms and related depressive disorders.
48 Ratings with 15 Comments
5.0 Rating
May 17th, 2017
Very kind doctor
5.0 Rating
March 20th, 2017
Great doctor
5.0 Rating
July 15th, 2016
Spent the time needed for all my questions and concerns, I didn't feel RUSHED ! Actually saw and had the Doctor himself review everything with me personally .
1.0 Rating
September 6th, 2015
Misdiagnosis, Mismanaged Office and Poor Care
Very poorly run office, extremely unorganized. Medical files are lying all over the office - on the floor, on desks and not one staff member is trained administratively or medically. My husband was misdiagnosed by Dr. Calas and he is a doctor that doesn't seem to care about his patients or about being a doctor. There are many good doctors available and we are so unhappy that we went to him as long as we did.
1.0 Rating
June 17th, 2015
Run, Don't Walk to Another Doctor
Terribly unorganized and unprofessional office. When you call and tell the receptionist Meghan you have an emergency that you need to see or talk to the doctor about she responds "go to the emergency room", even though it is an established patient. Office opens at 9 a.m. but is never open at 9 a.m. Doctor keeps patients waiting hours and then jokes about it when he comes in for the appointment. Is very quick to prescribe meds and then say "Call me to report your results". After calling every day for a week and leaving multiple messages for the doctor to call, guess what? That's right, no return phone call. When an Alzheimer's patient can't do what the doctor is asking Dr. Calas speaks harshly and belittles the patient. Just what an Alzheimer's patient needs! He will have you come to the office every 3 months if you let him and leaves the patient and the family thinking he is just about the money and not the patient. Should not be practicing and should hire some professional help to run the office. If I could rate less than 1 star I would!
1.0 Rating
December 13th, 2014
incompetent
5.0 Rating
May 16th, 2014
Retired self-employed hairdresser
Dr Calas is the first doctor within the last five years of my illnesses, who has demonstrated such compassion, understanding and comfort in diagnosing my pain in just one visit. As of that date, he has prescribed medications that have helped me live a more normal life and as comfortable as possible.
1.0 Rating
February 23rd, 2014
terrible doesnt deserve one star
this Doctor has been messing my partner around for a year, all we need is a maximum medical improvement report, and this doctor cant get it done, the staff make excuse after excuse. his notes are almost laughable, not even a narrative. If you ever need your notes or a report from this doctor then forget it, this is his JOB and he cant get it done, I am so fed up with him, dont waste your time and money. I am not unhappy because he cant make her better, i am unhappy because their business parctice is terrible and he cannot get simple reports done, my partner may lose a large settlement because he wont do his job!! his staff constantly lie on the phone and promise to get things done yet dont come through for you
1.0 Rating
March 13th, 2013
Issued Prescription but Failed to Follow Up on Receipt of Script
This Doctor's office is terribly mismanaged. I was issued a Brand name prescription due to my not responding to the generic. Insurance required a preathorization form be completed by doctor. I was in contact with the doctor's office and my insurance company concerning this matter for 2 weeks. I was continually told by the doctor's office that they were working on the form. Finally due to no response from the doctor's office my insurance company sent back the script....now I am without my maintenance drug for my RLS...not a good thing. This doctor's office is a failure and I would not recommend it to anyone.
5.0 Rating
October 3rd, 2012
5.0 Rating
September 5th, 2012