Rate Now
Share Your Experience
Have you seen Dr. Jeffrey Martin?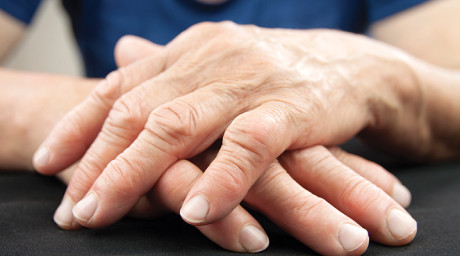 Osteoarthritis
Get the facts about osteoarthritis, including the symptoms and doctors who treat it.
29 Ratings with 13 Comments
5.0 Rating
June 24th, 2017
Highly skilled and thorough
2.0 Rating
September 4th, 2016
Experience at office
First visit seen Dr Martin things went great. Follow up appointment not good at all. He never came into the room instead sent the PA in who was rude, and treated my elbow fracture like a business venture convincing me to use their office for physical therapy. Appt's are very hard to get, the staff does not want to answer questions and the doctor never comes to the room to speak even though I requested to speak to him. If you dont mind being pushed through an office like cattle headed to the slaughter house this is an office for you. If you prefer good medical care by a professional seek a different office.
1.0 Rating
May 19th, 2016
Dr. Martin spent five minutes with me after having waited over well over an hour for him. He had me touch my toes facing him (even though my issue is my spine) and standing on my tip toes- that was his entire exam. He never even looked at my spine or listened to a word I said. This is the type of Dr who just wants to check the box and move along. HE DOES NOT LISTEN TO HIS PATIENTS. I am a very physically fit person as my job requires it and he told me to strengthen my core and start exercising, but never even asked about my exercise regiment that I already have in place. This must be his standard answer as I saw another person posted the same thing. I will definitely not be back and will be seeking a second opinion elsewhere.
5.0 Rating
September 8th, 2015
Excellent
I was a new patient of Dr. Martin's today. I was seen by the nurse, had x-rays, saw Dr. Martin, treated for my injury and was out of there a half hour after I arrived. I don't know if this is the norm but I loved it. Nothing frustrates me more than doctors who are disrespectful of their patients' time.
1.0 Rating
July 15th, 2014
Not a thorough Doctor
Dr Martin saw me for about 6 minutes after I waited over 2 hours to see him and that was with a scheduled appointment. They took some x-rays first. He told me nothing was wrong with me except I need to lose weight and quit smoking. I have gained weight because I have so much pain in my knees and back that I can't do much of anything. I have years of history and doctors that he could have ordered and looked at but he did not. He made a very quick decision without being thorough and looking at my history. He does not hear well or show any compassion at all. I would not recommend him to anyone that is in serious pain and needs help. Find another doctor.
5.0 Rating
December 30th, 2013
5.0 Rating
July 4th, 2013
I had pain in both knees. My primary care doctor thought I should try braces and pain medication. I requested a referral to an orthopedic doctor. Dr. Martin examined the knees and took X-rays. He said that I had bad osteoarthritis in both knees. He said that braces and/or medication might help but I would probably need surgery eventually. Since I am not getting any younger (75) and my knees are not going to get any better (probably get worse), I opted for total knee replacement surgery. I had the right knee done about 4 months ago and the knee is doing very well (although the rehab was no fun). I am happy with the outcome and expect to have the left knee replaced in another couple of months. Although I saw more of his staff (including his physician assistant) than I did of Dr. Martin, I was treated well by everyone (they all had good "bedside" manner).
5.0 Rating
August 28th, 2012
Very Good Doctor
1.0 Rating
April 17th, 2012
Worse bedside manner I habe ever witnessed by a Doctor
2.3 Rating
September 18th, 2011
5.0 Rating
June 29th, 2011
1.0 Rating
July 31st, 2009