Rate Now
Share Your Experience
Have you seen Dr. Joel Sherman?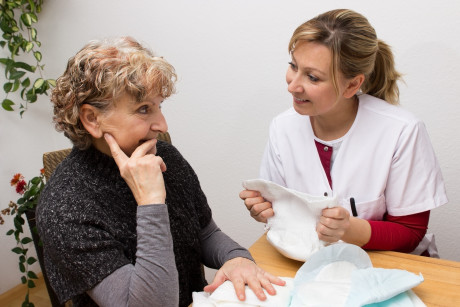 Urinary Incontinence
Learn about the symptoms and causes of urinary incontinence or urge incontinence.
Quality Rating
Highly Satisfied
44 Ratings with 8 Comments
4.0 Rating
June 28th, 2016
5.0 Rating
November 7th, 2015
1.0 Rating
July 21st, 2014
patient
this office is not user-friendly - I had recurring UTI - When this occurred, the Doctor did not have office hours - So I would always go to my GP - then follow up w/Dr Sherman - This went on for two years - I would see Dr Sherman after the infection cleared up (actually his office assistant - almost never saw him) - So it was a "free" visit for him - since there was really nothing wrong . with me - After this going on for a long time, I was told by Dr Sherman - don't go to your GP - Take a urine sample to Quest and the Doctor Sherman will call in the antibiotic prescripton I need - Fair? So I woke up suffering with the urgent symptoms of UTI and took my urine specimen to the lab and called the office for the prescripton that was promised to me. I was told he is going on vacation and cannot see anyone - Furious, I went to my GP and got the needed prescripton. I called Dr Sherman's office to complain and was told to come in - but it was too late - I had my prescripton - Needless to say I never saw him again -
1.0 Rating
June 29th, 2014
Dr. Biopsy
As a patient of Dr Sherman, it is not surprising to read the reviews about him. Dr Sherman is very arogant and unprofessional. He doesn't like to be questioned. He avoids giving direct answers.When asked a question his tone of voice and demeanor change immediately. In my experience with him, he likes to play psychological games by putting fear in your mind. If you don't comply to his treatment he says you may end up with something else. At one point he gave me an appointment for a urine test, next thing I knew he had me on a stretcher with wires on my privates. Never mentioned the urine test. Dr Sherman likes to mislead patients by scheduling a particular test and then performing another one. His staff is unprofessional, rude and lack patient care services. Their poor communication skills lack compassion. I would not recommend this doctor.
1.0 Rating
February 24th, 2014
I am glad to see other people feel the same way - his office staff is horrible, he is arrogant and has not regard for anyone. My sister was told by him directly if you don't like the way i run my office then find another doctor. He makes you go in for the visit wheher your results are good or bad. He makes a statement saying "things don't look good". So you get sent for a biopsy and then when the entire family goes in for the results, he says, "good news-everything is fine". Several times this happened to us. It's terrible to put an older person through something like that.
3.7 Rating
February 14th, 2013
What you think?
X patient. Was with this doctor for years. Lost my GOOD insurance, got medicate, no more patient. How sad is this? So doctor only for big $$$$$$$
5.0 Rating
September 15th, 2010
Dr. Sherman is a caring, honest professional. He is easy to communicate with and spends the time you need to get the information you need for your problem.
3.0 Rating
September 20th, 2017
5.0 Rating
July 12th, 2017
5.0 Rating
July 12th, 2017
5.0 Rating
July 11th, 2017