Rate Now
Share Your Experience
Have you seen Dr. John Bello?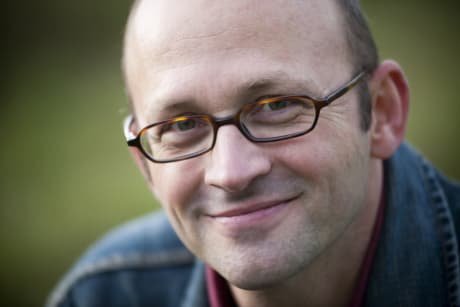 Chronic Dry Eye
Get the facts about chronic dry eye, including the causes, symptoms and doctors who treat this condition.
25 Ratings with 17 Comments
5.0 Rating
September 26th, 2011
Great Doctor
5.0 Rating
September 3rd, 2011
As a physician myself I know the docs who really care ( or don't) about their patients. Let me say that I have had the distinct pleasure of being Dr Bello' s patient for the last 10 years, and he is the kindest, most thorough, compassionate physician I have ever met. Dr Bello is down to earth and you always have the feeling that he has all the time in the world to really talk and discuss whatever needs to be addressed. I have sent my entire family to him and would trust him to do the right thing without hesitation. He is fantastic!!
5.0 Rating
August 31st, 2011
Dr John Bello
5.0 Rating
August 30th, 2011
Very fast and helpful
I am a carpenter and I cut wood with table saws on a daily basis, on one morning I was not wearing safety glasses and I got wood fragments stuck into my eye. I immeadtly called my wife and told her that it was serious and I needed to be seen by a doctor. After browsing the Internet my wife called me back with a number for dr. Bellos office. I called and explained my situation to the lady who answered my call. She was extremely caring over the phone and told me to come in as soon as I could. Arriving shortly 15 minutes later, I was greeted with friendly staff, filled out brief paperwork, then I was on my way to the exam room where the technician checked my eyes. Shortly after dr.bello came in and said he would have to remove the wood fragments from my eye. He explained to me that I wouldn't have to worry due to he has done this numerous times. Before I knew it he said he was all done and gave me some eye drops. The caring atmosphere made me feel very comfortable and I would recommend dr.bello to anyone. Not only because of how precise and good dr.bello was but the entire staff that I was with was extremely helpful and courteous with the questions I had about my insurance. Thanks dr. Bello
5.0 Rating
August 24th, 2011
The Best Eye Doctor you can find
My visit with Dr. Bello was a wonderful experience. Everybody in this office was very friendly and helpful. I was very impressed with the openness of the people, and the way they treat patients - which is RARE in medical world - they treated me as a real person with individual needs, not just another patient - they are driven by passion that's for sure. They took the time to help me. I learned a lot about my eyes, all my questions and concerns were explained, which made me feel safe and in good hands. Dr. Bello is a great doctor, and the one to go to take care of your eyes. I highly recommend him!
5.0 Rating
August 16th, 2011
Not just a number
I was fortunate enough to be referred by a friend to Dr. Bello's office a couple of years ago. Now, I'll never go anywhere else.Dr. Bello has years of experience and is really skilled at explaining my diagnoses. I never feel like I'm just a number. Also, I never get the feeling that he's just rushing from patient to patient like I get at some doctor's offices.His staff is courteous as well. No one likes going to the doctor's office, but they make it as upbeat and fun as possible. Some of his workers have been there for many years, so it often times feels as if they know people personally. Bottom line, if you're looking for a great eye doctor, this is the best choice by far.
5.0 Rating
August 15th, 2011
So RARE!!
Amazing care in a world were this is so rare!!! From the wonderful staff to the warm, caring physician Dr. Bello, I felt safe, and in good hands. I wish my family doctor was as such. Many offices can take a lesson from Advanced Vision Specialists...You have to experience the royal treatment first hand.
5.0 Rating
August 12th, 2011
Unbelievable Care
I could not imagine what lied in store for me the day I found out I had Macular Degeneration. It was extremely terrifying. Dr. Bello put me at ease, knowing that my precious eye sight was in his hands. His state of the art equipment for tracking changes in my condition, will help to insure I am always on top of this condition. The information and education I received, encouraged me to remain positive and make healthy choices in my life. Thanks for the wake up call and compassion.
5.0 Rating
August 11th, 2011
Polarbear1
This has to be the best place for an eye check up for my mom that was ever made. She is recovering from a severe stroke and still in a wheelchair and not once was she asked to get out of it; the staff and their caring manner worked around mom. Dr. Bello said two words and immediately mom was at ease, she was happy and said she totally trust the Dr. I have not known mom to say that about any other eye doctor. She is sold on Dr. Bello.
5.0 Rating
July 1st, 2011
My wonderful care under Dr.Bello
5.0 Rating
June 2nd, 2011
Enjoyed My Experience
I have to admit, waiting in a doctors office with three children is no fun, however once seen after a short wait, I was pleasantly surprised. Their technician worked wonders with my over-active boys who were too overexcited to sit still. However she managed to get the job done and was very thourough. Dr. Bello's caring manner matched that of his office, and he was very detailed with my sons. After finding out that one of my boys needed glasses, the optician was able to find a frame my son liked shortly, which made us all happy. Overall the process was very positive.