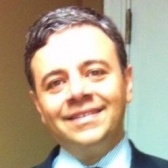 Pediatric Pulmonary Medicine, Sleep Medicine Pediatric and Adult, Asthma Allergy Specialist
14 years of experience
Video profile
Accepting new patients
Overall Rating:

Total Ratings

63

Total Reviews

14
Ratings

| | |
| --- | --- |
| 4 stars | |
| 3 stars | |
| 2 stars | |
| 1 star | |

| | |
| --- | --- |
| Ease of Appointment: | Currently 3.9487179487179 of 4 stars |
| Promptness: | |
| Courteous Staff: | |
| Accurate Diagnosis: | |

| | |
| --- | --- |
| Bedside Manner: | |
| Spends Time with Me: | |
| Follows Up After Visit: | |
| Average Wait: | 9 minutes |
by Joseph K. on
Sep 8th, 2014
Thanks for everything. Great Doctor.
by H.C. on
Jul 26th, 2014
I am Spanish so please forgive my English. He is Best !!!We love him Thanks for everything
We love Dr. Shukla, outstanding physician, excellent bed side manners
by Issiah D on
Feb 24th, 2014
Best Best Best Doctor !!!!
I have seen many doctors over years, NO ONE IS LIKE HIM.He is kind, funny and always helpful.
Excellent Doctor. Thank you vey much for helping my son
by Nancy K on
Aug 16th, 2013
Kind, funny and polite.
by Jerry Smith on
Jul 15th, 2013
Dr Shukla is extremely knowledgeable and through in his work. He is kind and polite. He has given our family personal attention and I would sincerely thank him for all his good work.
by C. Ocean on
Jul 2nd, 2013
Excellent Doctor !!!!!
If your child has asthma allergy please make an appointment with Dr shukla. We have been several times to hospital and emergency room with no help. Once D r SHUKLA started treating my aoje is doing extremely well. Thanks Dr SHUKLA
He saved my son's life. Thank you .thank you and thank you. God bless him.
Excellent, Kind and very professional