Rate Now
Share Your Experience
Have you seen Dr. Michael Milan?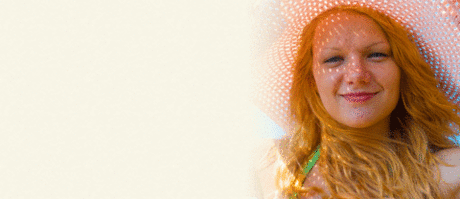 Skin Cancer
Get the facts about skin cancer, including the different types and symptoms.
Quality Rating
Highly Satisfied
19 Ratings with 15 Comments
5.0 Rating
March 16th, 2015
Great plastic surgeon!
Dr. Milan spends as much time as you need answering questions. His staff is wonderful and very attentive to your needs and questions. He will not do anything that he feels will not be in your best interest. He does not overcharge. He is very busy but has a waiting list and often times can get you in sooner than your appointment.
5.0 Rating
October 2nd, 2014
Very happy!
I have gone to Dr Milan over the years for a few different procedures and I am very happy with the results every time , I feel very good about myself and I owe much of this to Dr Milan and his expertise
5.0 Rating
March 6th, 2014
Wonderful!!!
5.0 Rating
October 26th, 2013
Highly knowledgeable doctor and great staff
I would like to start by saying having surgery is not an easy decision especially when it's an optional change to your body that will last forever. I planned on consulting with multiple surgeons before making my decision. Dr Milan was my first surgeon that I met with and I did not need any more proof that he was the one I wanted to do the surgery. He was very reassuring and extremely knowledgeable about facts and statistics regarding the procedure. He was able to answer any and as many questions I had on the spot without rushing out of the room. I brought a friend with me and she was very impressed by how he reassured me on the procedure and how much information he gave. The day of the procedure he came into my room pre and post op to check on me. The most impressive thing to me was that he held my hand in the operating room while the anesthesia was administered!! Great chair side manner. On all of my post op visits he has continued to answer any and all of my questions and makes me feel like he truly cares. Him and his staff have made my journey so much easier with their support and great care. If I ever have to do another procedure or surgery done again I would without thinking twice. Thank you Dr. Milan and staff!! You do great work.
5.0 Rating
September 27th, 2013
The best doctor
I have known Dr Milan for 13 years. He is amazing and talented physician. Not only do I have an amazing breast augmentation that my Gynocolgist said was one of the best she has ever seen, but when my three year old daughter cut her bottom lip half off, he and his wife Carolyn came in on their day off and handled her so lovingly and gently that she smiled the entire time and has a beautiful smile today be a because of their loyalty and caring skill. I would have paid anything for the care they have her but I wasn't even charged. I have since had Botox every four months as well as juvederm and have always had perfect results. He is a wonderful man, has a great deal of skill and I would and dorecommend him to all of my friends.
5.0 Rating
September 26th, 2013
Excellent doctor
5.0 Rating
September 26th, 2013
Thrilled with Dr. Milan!
I have been a patient of Dr. Milan for a very long time - he has ALWAYS been very professional, very kind. He is a very talented surgeon. I love the office staff. Everybody is helpful, easy to deal with, very professional and very nice. I have had several surgeries and have been very pleased with the results. I would absolutely choose Dr. Milan and his staff for any future surgeries!
5.0 Rating
September 25th, 2013
Dr. Milan is an excellent surgeon. I would recommend Dr. Milan for surgery without hesitation. I had facial surgery but friends have had lipo and tummy tuck and look great!
1.0 Rating
July 13th, 2012
Lacks talent
office staff are friendly if you spend money. Office manager is uppidy and has had way too much plastic surgery, hard to concentrate since she looks so fake and freakish. She oversells, so does the doctor. He tries hard to sell you on his experience and years in the business but his results are subpar at best. Look elsewhere if you want the surgery one time, otherwise you will need revisions with him.
1.0 Rating
May 4th, 2012
Still trying to find a doctor to correct his mistake!
I trusted Dr. Milan because he was soft spoken and seemed to know what he was talking about. I had an eye procedure and liposuction on my back. The first time around you couldn't tell any difference, so I gave him a second chance. Bad move! I now have a huge dent in my back and a scar where the liposuction tube went through my side. He wanted to do it again (3rd time) at another additional cost. My eyes are still droopy too. He charged me every time. His last words to me were "I'm not going to give you your money back, this conversation is over"!
1.0 Rating
November 8th, 2011
DO NOT used this doctor for eyelids or facelift.
5.0 Rating
May 28th, 2011
You cannot get any better...
Dr. Milan is someone you can count on. He is very realistic with expectations, he is very thorough,and he's passionate about his work and his patients.This doctor answered a page while flying his plane to meet me for an emergency on Christmas Eve! He was able to meet me in just over an hour from when I contacted him. He takes care of complications without charging. If there is a complication that requires further surgery, you do not pay any surgeon fee. Ultimately, he is about quality and care over quantity. Just be realistic & realize that even though complications are very rare (and his numbers are FAR superior to other surgeons), you could be the 'one'. **Also, do yourself a favor by waiting the 3 weeks post surgery before doing any moderate/heavy physical activity that engages the upper body muscles when getting augmentation. You'll greatly increase your odds of having complication..
Nearby Doctors

Dr. Michael Milan is similar to the following 3 Doctors near Pontiac, MI.