Rate Now
Share Your Experience
Have you seen Dr. Namrata Sayani?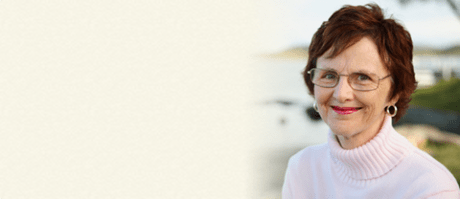 Diabetic Macular Edema
Get the facts about diabetic macular edema, including the different types and the doctors and specialists who treat it.
41 Ratings with 18 Comments
5.0 Rating
October 24th, 2016
Awesome Doctor
5.0 Rating
February 10th, 2016
Best Ophthalmologist I have every seen
5.0 Rating
November 12th, 2015
pleased!!
1.0 Rating
April 16th, 2015
Be careful going here!
My husband and I have gone to very good ophthalmologists (in Ft. Worth) in the past, but this was the worst experience so far. I was surprised when the woman who called my name, didn't acknowledge who she was and sat me in a chair and ran through the test rather quickly. During my dilation, she took me to another area so this salesman could sell me some frames. Do they not know that you can't see well when your eyes are dilated? I know of what other doctors have said in the past about the back of my eye and nothing was mentioned about this during this exam. When leaving, no one offered me protection for my dilated eyes. The entire bedside manner made me feel like I was in a factory. The only reason I'm giving this place one star is because they were open.
5.0 Rating
March 28th, 2015
Excellent Experience
5.0 Rating
March 25th, 2015
5.0 Rating
March 9th, 2015
2.3 Rating
January 30th, 2015
Felt like I was not even a person. In and hurry up and out, and in the next room, and hurry and get out. Spent maybe 3 minutes with the Dr. only. Not happy...They automatically sent my prescription over to the optical store instead of giving it to me. I will NOT pay those outrageous prices at that store ... Some places only want your money.
5.0 Rating
January 30th, 2015
Mr
5.0 Rating
June 6th, 2014
I am so thankful Dr. Sayani is an instrument of healing
At first she was very professional, but, once she learned what RJ stands for (real jerk) she relaxed and we both laughed, she is excellent at explaining what i was about to endure but, i told her do her best anyway and i would do my best to heal. i wish i had found this doctor 20 years ago, but, she would have still been in diapers. I can't say enough good things about her abilities and her concern for my eye health was quite evident. There has been absolutely no pain or any real discomfort, I have found no error in fees asked for or in fees paid, she was very clear as to all charges and where they originated. i will be getting on with a life of seeing things clearly, thank you Dr Sayani
1.0 Rating
April 29th, 2014
professionalism
My daughter had an appointment for an eye problem with peripheral vision. After the exam my daughter was told she either had a brain tumor or multiple sclerosis and needed an immediate Brain Scan. As a medical professional myself, I know you never drop an unsure, potential diagnosis of that sort on a patient without first qualifying it as a "cause for concern that needs to be investigated". The turmoil and fear this put in my daughter and the entire family was unnecessary and very poorly handled on the doctor's end. When the report was returned to the doctor's office after the brain scan, my daughter was told "It was fine". No clarification, and the person giving this information could not elaborate. Fortunately my daughter was given a referral to a doctor that examined her eye and was very informative about what the problem was and the treatment plan. Possibly bedside manner and skills in speaking to patients was not this doctor's strong point, but even uneducated people should know to not scare the crap out of patients when you don't know what is wrong.
1.0 Rating
August 27th, 2013
Get a second opinion
I would encourage you to get a second opinion. I was told I had high eye pressure closed angle glaucoma and needed surgery. I was given drops and told to schedule the surgery. This was after she tried to give me drops that I probably should not use. I went for a second opinion with a very highly respected opthamalogist that confirmed I DO NOT have glaucoma and do not need surgery at this time. It is now a year later and my eyes are fine. Subsequent visits still confirm. I personally lost all confidence in her and would not recommend her to anyone.