Rate Now
Share Your Experience
Have you seen Dr. Tamila Selitsky?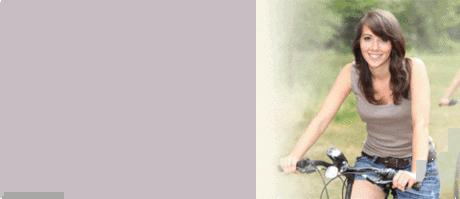 Endometriosis
Get the facts about endometriosis, including symptoms and parts of the body that may be affected.
73 Ratings with 29 Comments
1.0 Rating
May 25th, 2017
animal
worst gyno ever! Went to her only cause my dr was on vacation and i was due to give birth within the month. She was so rough that i left bleeding after an internal. Ouch means nothing to her. She also delivered my friends baby and during the labor was telling my friend "hurry up i have other places to be!" (seriously??? hurry up? what dr in the world says that when someone is the middle of giving birth.) She was in such a rush that she used the vacuum and forcepts. The baby came out with laserations on his head due to this. ANIMAL!!!! STAY AWAY FROM HER!
1.0 Rating
August 10th, 2016
Insensitive
The wait time is consistently over an hour. The doctor attempts to be professional but is clearly inherently insensitive. She literally ripped open my paper gown to perform the breast exam without warning or explanation leaving me completely exposed for the rest of the appt. It was totally unnecessary and felt violent and sadistic. During a sensitive office meeting she barely looked at or listened to me when I asked questions, instead she tossed me a fact sheet and rushed me out the door after five minutes. I do not understand why she does this work.
5.0 Rating
October 29th, 2014
Dr. Selitsky is wonderful
This was my first visit and I am an anxious patient. I found Dr. Selitsky and her staff to be courteous and professional but at the same time warm and welcoming. Her spacious new facility is clean and beautifully appointed. If her medical expertise is even half as good as her bedside manner, then I am lucky, indeed, to have found her.
5.0 Rating
July 11th, 2014
patient
5.0 Rating
November 19th, 2013
Very Caring Dr.
5.0 Rating
September 11th, 2013
Great doctor!
I can't thank Dr. Tamila Selitsky enough for taking such good care of me during both of my pregnancies. Dr. Selitsky is extremely professional, thorough and caring and is definitely someone you would want by your side throughout your pregnancy and delivery. I truly believe that my first pregnancy would have ended up in a C section if not for Dr. Selitsky who literally didn't leave my bed side and coached me through the entire process. Dr. Selitsky is one of a few doctors who cares more about her patient's well being than making a profit and that's rare.
5.0 Rating
September 11th, 2013
5.0 Rating
August 18th, 2013
Great Doctor!
Dr. Selitsky is great! Very easy to schedule an appointment with her and staff is very friendly. Dr. Selitsky is very knowledgable and helpful. I am very happy with her as my doctor.
5.0 Rating
August 16th, 2013
Best OBGYN in Brooklyn!
Dr. Selitsky is hands down the best OBGYN in Brooklyn! She makes patients feel comfortable in her office and is always polite and respectful! She answers all questions thoroughly and spends enough time with you for you to know what's going on. Plus, her office is GORGEOUS and brand new! She has great and friendly staff as well. I highly recommend Dr. Selitsky to anyone looking for an OBGYN. I have never met a more caring doctor!
5.0 Rating
August 12th, 2013
1.0 Rating
April 29th, 2013
STAY AWAY
please stay away from the doctor! She is by far the worst docotr i had ever met in my life! she checked me for about 2 minutes and decided that i needed surgery! And when I asked questions about the surgery she was as RUDE as can be! Afte rthat i didnt agree to surgery and left the office and went to another doctor for a second opinion , THANK GD i did! Tamila Selistsky was wrong , i needed NO surgery! i dont even know how this doctor got her licence! she is HORRIBLE!