Rate Now
Share Your Experience
Have you seen Dr. William Chen?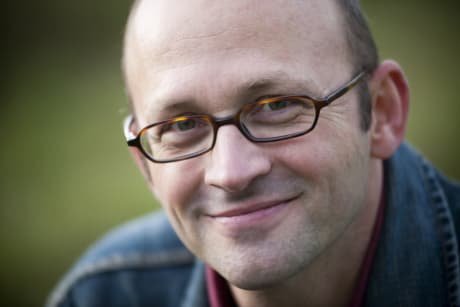 Chronic Dry Eye
Get the facts about chronic dry eye, including the causes, symptoms and doctors who treat this condition.
Quality Rating
Highly Satisfied
44 Ratings with 19 Comments
1.0 Rating
September 20th, 2017
Botched Asian Eyelid Surgery
I had Asian Eyelid surgery with Dr. Chen and I have to warn others that I had a very bad result. I had a lot of asymmetry (2-3 mm difference), a lot of scarring, and complications .
5.0 Rating
August 14th, 2017
Highly recommend.
I've wanted to get Asian double eyelid surgery for awhile now since I've had monolids all my life, but it was hard looking for the right doctor, until I met Dr. Chen. When I sat down with him for a consultation, I immediately trusted him to perform surgery on my eyelids. Dr. Chen is so distinguished in his expertise and his background knowledge on Asian eyelids is extraordinary. The whole surgery procedure was done so quickly and precisely! I felt so comfortable in the hands of Dr. Chen and though, it's only been a little over a week from my surgery, I like how my eyelids are looking. I also appreciate the time and effort Dr. Chen puts in to follow-up with me. Whenever I have a question/concern, he texts me back as soon as he can with a reassuring answer. I am so thankful that I met Dr. Chen and had my surgery performed under his care. I HIGHLY recommend him if you are looking for someone that is extremely knowledgeable in the field of Asian eyelids.
5.0 Rating
November 28th, 2016
5.0 Rating
July 9th, 2016
Worth flying across the US
Dr Cben is worth flying across the the US for. He did my surgery 22 years ago and again this year. I wouldn't go anywhere else. He will guarantee you a very natural look. If your afraid to look contrived and artificial than he is the person to see. He listens and has the best bed side manner. The surgery was painless and done under local. I didn't even need Tylenol after surgery. I was able to go out to the grocery store two days later. I'm in plastic surgery and flew to Dr Chen because I would never compromise on my face with someone with less experience and knowledge.
5.0 Rating
May 30th, 2016
5.0 Rating
May 24th, 2016
Dr. Chen is by far one of the most qualified ophthalmologist in the nation. I am a 21 year old Asian female who has had two previous unsuccessful eyelid surgeries. After my previous experience with eyelid surgeries, I wanted to find the best ophthalmologist who would be able to perform revisional eyelids surgeries, and I found Dr. Chen after extensive research. Unlike some other doctors who live in Beverly Hills who only have beautiful websites and TV shows, Dr. Chen is very humble and has had many publications on double eyelid surgeries and he also has a great reputation in his industry. Before my surgery, Dr. Chen addressed all my questions and concerns. Since I am an out of state patient, he offered me initial facetime consultation. During the surgery, Dr.Chen was very gentle and I did not experience any pain! My eyes did not even bleed after the surgery. Seven days after the surgery, Dr. Chen took out my stitches, and once again, I did not experience any pain. My eyes are looking better and better each day, and I recommend Dr. Chen to anyone who is serious about having a caring, modest, and most importantly skilled eyelid doctor.
5.0 Rating
July 13th, 2015
An excellent surgeon
Dr. Chen has a scholarly interest in Asian blepharoplasty (eyelid surgery). He spends time listening to the patients and provides counseling in an easy to understand manner. He replies patients' inquiries promptly. His surgical technique is precise, clean and well executed. You can be sure that you are in an expert's hands. Additionally, his office staff are very helpful.
5.0 Rating
June 7th, 2015
Best cosmetic eyelids surgeon
I wanted to have my eyelids done for a long time, but were discouraged by some friends surgery. They look like perpetual surprise for a few years after the surgery. Finally, I saw the perfect surgery on an older man, his eyelids looked so natural only a week after. I went to Dr Chen a year later. I am very pleased with the result knowing it would be as good as the referral. Dr. Chen is the best cosmetic eyelids surgeon.
5.0 Rating
February 14th, 2015
Asians shouldn't go to doctors/oculoplastic surgeons that have no idea how to do eyelids.
Asian eye anatomy is different than Caucasian. Not all botched jobs can be fix. I did over 4 years of research before I picked Dr. Chen to do my eyes and I love it He is conservation. There are no noticeable scars . I am also recommending non asians to do to him too because he is careful and cautious. Dr. Chen is very talented. A warning to all of you is to avoid those doctors that have a big need to advertise all over the internet. Always follow your gutt instinct when you read reviews. I am glad I picked the right doctor and not the wrong doctor(s) that post their own fake reviews all over the internet praising themselves.
5.0 Rating
January 13th, 2015
My previous review still stands - except I mistakenly put 1 star -that was an error. I give him a 5 stars review for his expertise, his wonderful bedside manner and his many follow ups by phone since I'm from out of town. Can't say enough good things about my experience. Beautiful job on my eyes! Thank you, Dr. Chen!
5.0 Rating
May 3rd, 2014
CEO
My eyelid surgery was done by Dr. Chen two years ago. Dr. Chen did an excellent job. He carefully and precisely measure and calculated the amount of lid to be trimmed (I am talking about 1 or 2 mm). After both eyes are done, even my family doctor was amazed how nicely the surgery was performed. Dr. Chen has been very friendly and patiently, even called me during thanksgiving holiday to be sure my eye condition recovered smoothly. I sure like to recommend him to anyone.
5.0 Rating
May 1st, 2014
I heard of Dr Chen accidentally from another oculoplastic surgeon in Manhattan NY. After some research I flied all the way from NY to long beach to see him for a consultation, followed by a surgery. I had a wonderful experience during the surgery and in Dr Chen's office. He is truly a master in this area who has magical hands and intellectual head. I will strongly recommend Dr Chen!