Rate Now
Share Your Experience
Have you seen Dr. James Merritt III?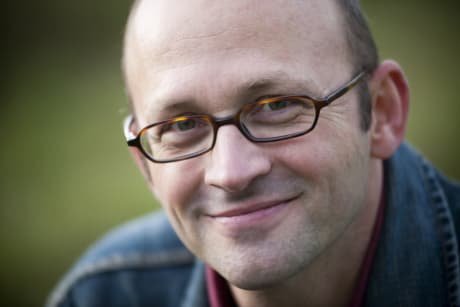 Chronic Dry Eye
Get the facts about chronic dry eye, including the causes, symptoms and doctors who treat this condition.
Quality Rating
Highly Satisfied
28 Ratings with 11 Comments
5.0 Rating
July 31st, 2017
He is the kind doctor I like. Very professional , not talk too much, but really solve your problem, fast and correct.
5.0 Rating
July 24th, 2017
A Confident Surgeon
I knew the minute he walked into the office that I had picked the right ophthalmologist. He looked right into my eyes and said with confidence, I can help you. I'm three weeks out of surgery and the results get better everyday. Both Dr Merrit and his staff were with me from insurance approval through recovery and after.
5.0 Rating
January 14th, 2017
Great Surgeon
5.0 Rating
December 29th, 2016
Dr. Merritt did an outstanding job with my surgery. He was very informative about the procedure and very patient about all my questions. I felt like I was special and I felt relaxed knowing I had the best doctor.
5.0 Rating
January 16th, 2016
Superb, compassionate technician/expert
Dr. Merritt enjoys a well-deserved reputation as the doctor of choice in his field. He is kind and respectful, addressing your questions patiently. I had a tearing problem for about 8 years which I just lived with. I finally took action when a top plastic surgeon I know personally noticed it and said Dr Merritt was the professional in this area to whom he refers. Dr Merritt performed diagnostic procedures in his office that were pain free and determine i I needed a bypass. My procedure involved about 8 stitches between eye corner next to nose given where they had to enter in my particular case and in less than 2 weeks the scar was virtually invisible. The stent came out early and my tearing is about 95% gone. I urge anyone needing to have any eye surgery to meet with Dr. Merritt. I trust him completely and consider myself very discerning in this area. Frankly, he ranks tops in my book among physicians I've had experience with for technical skill as well as a caring attitude.
5.0 Rating
March 23rd, 2015
Dr. Merritt corrected another doctors bad surgery.
Unfortunate bad eye surgery from another Doctor. I went for a second opinion. The surgeon took a look, then let me know he did not feel comfortable doing this corrective surgery. He called his friend Dr. James Merritt and ask if he would see me. Dr. Merritt ask me to come in the following Monday. From the moment Dr. Merritt stepped into the examining room on my first visit, he showed compassion, and listened to my six months of eye pain. He has since performed corrective surgery, and I am on my way to recovery. My most memorable experience before surgery. I was awake and heard a beautiful, familiar song playing, then another song before I went to sleep. This is precious to me. You see, I am a singer. I will never forget this priceless moment of special kindness given just for me. Dr. James Merritt is the most thoughtful, compassionate, caring one I have met. Top shelf! I have already let friends know Dr. James H. Merritt is knowledgeable, honest, and will do his best to take care of your medical needs. I trust him!
5.0 Rating
October 14th, 2014
great doctor; horrible office manager!
I have been seeing Dr. Merritt for several years. I have always found him to be caring and kind. He puts my mind at ease, and I feel very confident of his knowledge and expertise. However, his office manager is extremely difficult to deal with. She does not answer her calls, will not return calls and has the attitude of "my job is more difficult and more important than anyone else's!She definitely takes the "care" out of "health care" How she keeps her job there with Dr. Merritt is a mystery to me! I don't believe he knows how she treats his patients.
5.0 Rating
January 28th, 2014
Dr Merritt is helping to correct another doctors MISTAKE
Dr. Merritt actually met me in his office on Easter Sunday to stitch my eyelid back together. HE has since performed numerous corrective surgeries on my eyelid to try to fix what a horrible doctor did to me. I trust Dr. Merritt and know that he is very knowledgeable and can help with any issue you may have. I will have to see him for the rest of his career/my life for medication and know he will always help :)
5.0 Rating
September 25th, 2013
Eyelid surgery
I was in his office with an elderly parent & he noticed that i had one droopy eyelid, the result of an eye infection. He looked at it & indicated that IF i was interested in correcting he could help me. I made an appt to come back & soon was having the procedure. It was so easy, no pain & I now have too eyes that match. I Could Not Be Happier. I found Dr Merritt to be kind, thoughtful & patient. I was never rushed & he answered all my questions. I highly recommend him & have sent friends & family to him, they were pleased as well. 4 stars in my book.
2.3 Rating
September 6th, 2011
I thought he was good, but..
Dr. Merritt removed hidrocystomas from my eyelids. I thought he was great at the time.After I moved away from Dallas and started using a different doctor, I realized that Dr. Merritt did not use appropriate safety precautions, and did not attend to my comfort during the cyst removal. My new doctor covered my eye with a black plastic cover which protected my eye just in case she slipped with the knife. Dr. Merritt did not do this. Also the black plastic eyeball cover used by my new doctor kept the light from blinding me, which made the procedure more comfortable. So, between Dr. Merritt and my new doctor, I realize he could have done much better - and easily could have slipped and screwed up my eye. A word to the wise...
5.0 Rating
February 26th, 2011
5.0 Rating
March 6th, 2017