Rate Now
Share Your Experience
Have you seen Dr. Michael Mong?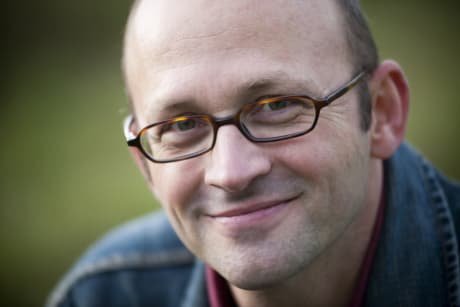 Chronic Dry Eye
Get the facts about chronic dry eye, including the causes, symptoms and doctors who treat this condition.
19 Ratings with 9 Comments
3.0 Rating
July 8th, 2016
Great Doctor, Incompetent Staff
Great doctor, probably the best eye doctor I've ever had, but the staff here is horrible. Two weeks to get an appointment, messed-up insurance paperwork and bad attitude in general. I finally got fed up and found a new doctor. Sorry Dr. M., I really enjoyed talking to you but your people are incompetent.
5.0 Rating
February 6th, 2014
Excellent Doctor
After years of going to different ophthalmologists I went to Dr. Mong. He was the only one that could figure out how to correct my sight problem. I, finally, was able to see perfectly. Since then, he has seen my whole family. My mom, as well, had a problem that all other doctors never paid attention to. She was not correctly diagnosed until she saw Dr. Mong, who did not stop until he found the root to her problem. He did a great job himself and also worked with the other specialists to correctly diagnose and treat my mom's problem. This, for me and my family, makes the difference. Now a days most doctors don't care about treating the root of our problems, they just treat our symptoms and keep receiving us at their offices once and again. Dr. Mong is different. He is an excellent doctor and a very personable one too, who really cares about his patients. I truly recommend Dr. Mong.
5.0 Rating
January 23rd, 2014
H. Dhooghe
Dr. Mong has been our family eye doctor for several years now. What I am most impressed with is his expertise and thoroughness in checking our eyes. He has been extremely generous with his time during check-ups and he has been ready with innovative techniques when my son presented some challenging issues. He has also shown us that he is concerned about our "whole health" status. The staff is very friendly and helpful. The presentation of our insurance claims has been quick and painless thanks to them. I whole-heartedly recommend Dr. Mong to everyone I know.
5.0 Rating
January 21st, 2014
Excellent Doctor
Dr. Mong has been my eye doctor for several years and he always takes his time to explain in detail what he will do and what I need to do to get better. Although I don't live in Grapevine anymore, I did not change my eye doctor. I rather going to a good doctor that explains everything to me, even if it takes me an hour to get there, than to go to a nearby doctor that doesn't really care about my situation. I highly recommend Dr. Mong's services, he truly cares about his patients.
1.0 Rating
October 1st, 2013
3.7 Rating
January 25th, 2013
I have seen Dr. Mong about 5-6 times. He is a great doctor and is not rushed when I've gone in. He prescribed a natural remedy (as opposed to medication) to treat an issue with my eye, and it worked. Overall, I rate this doctor very high. My only gripe is that he has only one assistant who seems to be overwhelmed and therefore processing paperwork/insurance can take a lot of time.
1.0 Rating
August 17th, 2012
Worst experience ever. The office staff is incompetent in every area.Do not recommend at all.
5.0 Rating
July 25th, 2011
I fully recommend Dr. Mong
Very pleased with service and with Dr. Mong's attention to me. He spent a long time with me, studying my case and finding a solution. He explained everything so clearly and made sure I understood. The office staff were very helpful and I did not have to sit and wait for a long time to be seen. I recommend Dr. Mong as one of the best doctors that I have gone to. After I went to see him the first time, he became my whole family's ophthalmogosit.
5.0 Rating
March 3rd, 2010
Dr. Mong is the best
Dr. Mong not only diagnosed my problem but followed up with me to make sure of my progress. I was diagnosed with 6th nerve palsy most typical in Diabetic patients and patients with high blood pressure. I was a-typical and didn't fit that criteria. He was proactive and reassuring during a very scarey time in my life. I feel that Dr. Mong and his staff went over and above the call of duty and really cared about my welfare and my recovery. It is rare in today's world to find such a caring doctor.
5.0 Rating
July 5th, 2017
5.0 Rating
July 5th, 2017
2.0 Rating
June 16th, 2017